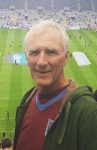 By Allen Cummings
What a summer it's been as a with our club hardly out of the headlines – and for a change it's been for all the right reasons – as Manuel Pellegrini's spending spree tops the £100m mark.
The spotlight has well and truly been focused on events at the London Stadium, and that's sure to continue once the season actually gets underway in a few weeks' time. If all our hopes and wishes are realised, and we're treated to an exciting and entertaining brand of football, producing the desired results, we could find ourselves attracting a growing band of new visitors to home game.
But that in itself poses the big question: Are we ready to share our club? Are we willing for outsiders to come and join us? Or are we likely to see a sad return to the claims that the board are shamelessly encouraging unwanted "plastics" or "tourists" to our own particular part of the east end?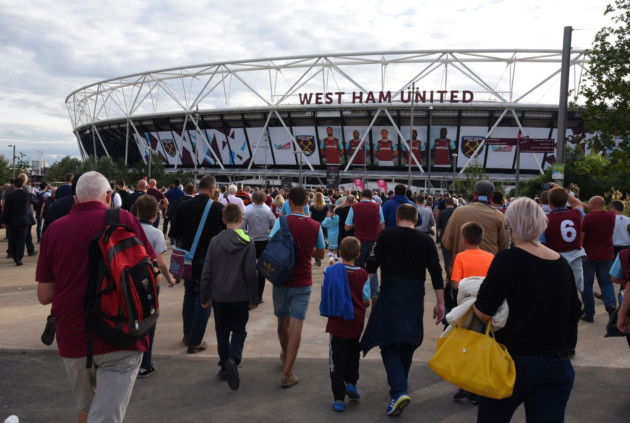 There have long been calls from certain sections for the club to deliver on their "promise" of taking us to the next level, to justify taking us to a new and bigger stadium in order to bring us top quality European football on the back of a genuine challenge for a top 6 Premier League place.
If that should begin to happen over the next nine months, are we ready to accept that not everyone taking up the seats at the London Stadium is likely to be 100 per cent hardcore, West Ham until I die breed of fans who have been through the mill over the years. Through good times and bad times. Highs and lows. Thick and thin – and still stayed loyal to the club they love.
For the third consecutive year the club have announced all 52,000 season tickets have been sold. The argument in the past has been not all those seats have been occupied on a regular basis because some of the purchasers are casual rather than committed to West Ham.
Should we win our fight to have the capacity increased to and beyond 60,000, and we're playing the kind of football we're longing for, I have no doubt whatsoever those extra seats will be filled and possibly not by people who have attended previously. But is that a surprise? And is it something we should resent and reject?
Do we really want to turn away mums and dads who want to bring their children to the LS, like it or not, a superbly appointed and iconic venue, to see an entertaining style of football played by some of the top names of the game. Isn't that the realisation of the 'family friendly' football the two David's aspired to bring us?
The average attendance for the 2015-2016 season, our last ever at Upton Park, was 34,910. By general consensus one of the club's best seasons, for results and entertainment, for many a year. Even that figure must surely have included a share of 'plastics' or 'tourists' – either because of the football, or maybe the nostalgia factor.
So it doesn't take a mathematician to work out filling a 60,000+ seater stadium requires another 25,000 backsides that have to come from somewhere. Is it really a crime to have those 'extras' amongst us? Those young families, general football lovers, general sport lovers even, visitors to London from far and wide?
I don't believe we should sneer at those people, reject them, tell them they're not wanted and we're not willing to share our club with them. Will the fact they are in the ground mean us lifelong Irons can't support our club to the full. Create the noise and atmosphere we all long for? Of course not.
We can't have it both ways. We cannot become a big club but remain in our own little exclusive bubble! Man United, City, Liverpool, Arsenal and Chelsea all have to go beyond their own dedicated fans to fill their grounds and survive.
The spuds will be no exception either as they desperately look to put up the 'sold out' signs at their new home. It's a sign of the times. I'm unashamedly 'hardcore' West Ham, always have been, always will be.
But I'm not offended or feel threatened by outside interest in my club. On the contrary I'm flattered by it. Sharing isn't a sin. In today's football it's an inescapable fact of life!