ClaretandHugh blogger Steve Knightley looks back at last night's game and pleads for patience saying: "The manager can only work with the players he has at hand right now"
Last night I was at Birkirkara game and at half time I was frustrated. I couldn't understand why Nolan had started, I didn't even notice Jarvis was playing and Maiga looked like he was a fan that accidentally walked on to the pitch and was now desperately trying to find his seat.
 Come full time I was furious. I couldn't understand why Nolan lasted as long as he did and why Jarvis was playing in flip-flops. I was glad that Maiga found his seat though… on the bench!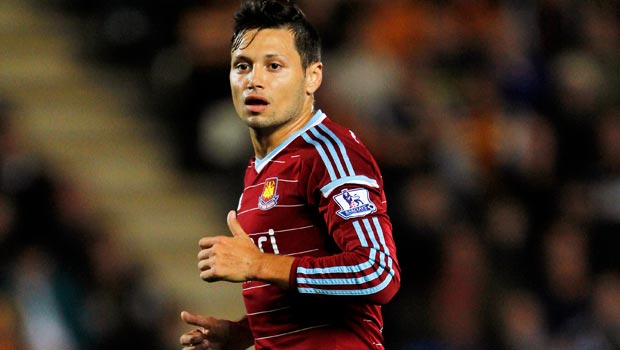 The game of 'Pong' between left and right became incredibly tiresome and predictable, like listening to an annoying children's song at a party stuck on repeat. You could feel the tension building in the stands. I heard whispers of 'nothing has changed' or 'same old West Ham'. I must admit, I was drafting this blog in my head during the last 20 minutes and the title I was going to use was 'The Bubble Has Burst Already'.
It seemed that the excitement and passion felt only two weeks ago was long gone.
A game of football is only as good as what you can see from your seat. Even in the greatest state of the art stadia there will be times when what you see is not the same asothers the same arena. How many times do 35,000 plus people see a handball or a penalty claim the official doesn't because their  view is different to ours?
In situations like this, I have had time to take a step back and look at the bigger picture and think for a moment before airing a negative opinion.
We ALL have to remember we are going through an enormous change right now. A new manager is always a risk, no matter how much they love the club and want to be there. Passion does not guarantee success. A new manager also inherits a squad that they did not choose. This means the legacy of the previous dictatorship will be evident in the new regime. You can only work with the tools that at hand.
The club have already made finances available so Slaven can start to build his own squad as soon as possible. We have already seen more youth players in the past four games than we did all last season. Okay, some might argue that there was no choice but to use them. Fair point. That wasn't the case last night though, even if we had to wait until the final 30 minutes to see them.
So, let's go back and think about last night again, starting with Maiga. Of course he struggled. He had nobody there to provide for him. He watched the ball fly over his head from left to right all night long. I would like to see a heat map from last night. I am certain it would show that almost nothing came through the centre at all. Certainly not the worthwhile delivery that he was craving.
Jarvis too was also significantly better once Samuelson came on. Better, not great.
Zarate was a standout performer. He showed real passion and had moments of absolute brilliance. He has to be extremely careful though. Many times he spent too long trying to create or showboat when he had more than enough time to feed someone else.
Equally, Birkirkara's keeper, Justin Haber had a very good game. Their defender, Mauricio Mazzetti had an even better game. Without them we almost certainly would have scored more than one goal.
And then there is Nolan. Even now I can't find anything constructive to say. His touches and position was poor. His attitude and temper was even worse. I really hoped that by this morning I could find something good to say about a loyal servant to the club but I can't. I think the crowd reaction to him being substituted after 79 agonising minutes sums the feeling up better than I could ever put in words.
There are positives to take from last night but we do still have to be patient. The games we are playing before the season starts are the perfect opportunity to get the team right. Sometimes it will work, sometimes it won't, and we have to be realistic. We also have to remember that our focus isn't European glory just yet. It is, ideally, at least a top ten finish in the Premier League.
As I said in my last blog, we have our club back. We got what we wanted. So now, more than ever, we need to get behind our club and support it like we are world famous for!
COYI!!!