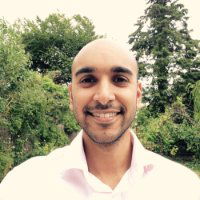 West Ham's new Head of Medical Services Gary Lewin is understood to have already started a shake-up of his medical team with one club doctor reportedly already gone from his staff.
It is understood that Dr. Tamim Khanbhai -the Consultant in Sport and Exercise Medicine at Homerton University Hospital Foundation Trust – is no longer employed by West Ham as a medical officer.
Other part-time medical staff which are lesser known also said to have left the club following the introduction of Lewin.
Khanbhai joined West Ham in 2015 and was previously club doctor for Barnet, Leyton Orient and The England women's team.
The club's main club doctor Sean Howlett has kept his job for now but further changes are possible in the medical services backroom team as the board to look to the department to keep the first team fit and injury free.