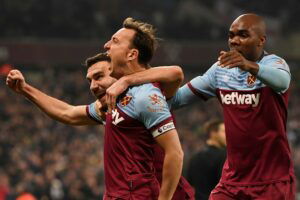 West Ham's opening game of the resumed fixture looks likely to be on Saturday June 20 with a 5pm kick off.
The dates and times of the opening games are expected to be formally released later on today after the Premier League chairmen's meeting.
There have been various times put forward over the past few days with a Friday night kick off being published by one leading newspaper.
But it seems more likely now that we will be kicking off against Wolverhampton Wanderers on June 20th in a match to be broadcast world wide.
A Hammers source explained to CandH on the 'phone that whilst nothing is yet written in tablets of stone that was the expectation inside the London Stadium.
He explained : "The Premier League have been keeping things close to their chest on fixtures but that's our expectation – Saturday June 20 at 5pm."
The first game is expected to be on June 17 between Sheffield United and Aston Villa.