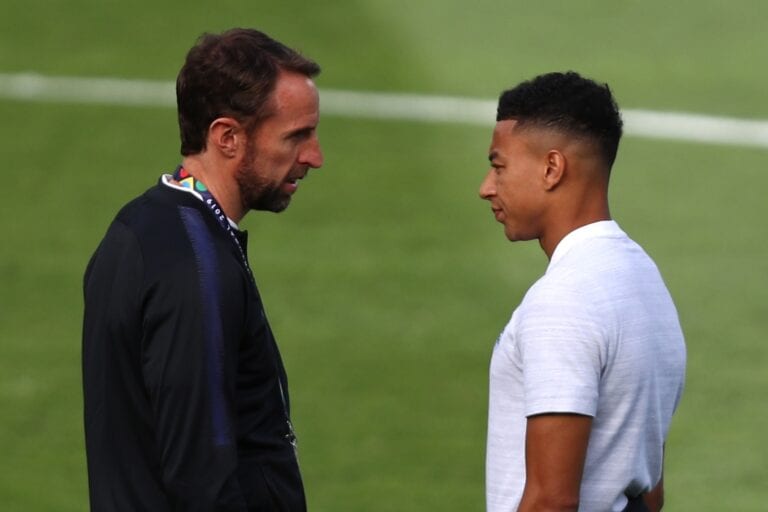 Jesse Lingard could get a return to the England squad for the Euro 2020 finals.
The 28-year-old West Ham player (well he is until the end of June) was snubbed by Gareth Southgate for the confirmed squad of twenty-six.
He played last night in a friendly alongside Declan Rice against Austria, both started and played for the first hour before the pair were swapped out in the 62nd minute. Liverpool's Trent Alexander-Arnold picked up a thigh injury during England's 1-0 friendly win over Austria and now faces an anxious wait whether he can continue.
Speaking before yesterday's game Gareth Southgate said "[Lingard] will play tomorrow because we've got Sancho ill and a lot of players not available and, for the balance of the team, he will start. He deserves that opportunity to go and show me that I'm wrong. The lads that are with us are the standby list and we need to keep them match-ready."
"Everybody wants to play and that can affect our decision making in these two matches and the training sessions in the lead-up. We have got a very good idea of what we want to do, but that's always got to be open to change – and that's the opportunity the players have in the next two games."
Southgate continued, saying: "Jesse has done incredibly well to get back in the race. Going back to January, he was a million miles from being selectable for an England squad. I said in March that he had a fabulous few weeks, but you'd have to say he was a little fortunate because we were without four wide players at that time. He had a good spell with West Ham and is a player that has played so well for England. We have total trust in the way he plays: he's reliable and a great member of the group."
England's 26-man squad can be changed before the first group stage game against Croatia on June 13, so Lingard still has a chance to make an impression ahead of the tournament and could get his call up back to the confirmed squad.