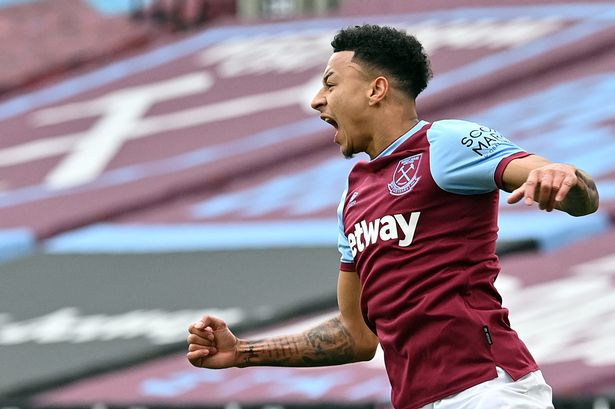 Jesse Lingard has admitted he had considered taking a rest from football last year as he and his family suffered mental health issues.
He was naturally deeply concerned by his mother's depression which had a serious impact on his life both on and off the pitch.
In an interview conducted in January but only released today the born again attacking midfielder on loan from Old Trafford has offered the most honest presentation of the awful problems he's been forced to deal with.
It contains information from Reuters and in the interview, shown on entertainment programme "Presenting" , he explained he was ready to spend time out of the game.
He said: "I was going into games happy sitting on the bench and that's not me. I was telling my brother the other day: 'Remember when I was happy sitting on the bench and all this?'
"I didn't want to play because my mind wasn't there, I wasn't focused at all. I was thinking about other things and obviously bottling it all up; trying to play football, you can't do it.
"Through the years we had the help for her, but even just for me it's hard to bottle things up. It feels like you're not the same person. I felt like I wasn't Jesse Lingard.
"Even in football matches, I felt like the game was just passing me by, like I just didn't want to be there — it was crazy.
"So, I opened up to [Manchester] United and told them what I was going through, what my mum was going through and they're always there to help."
"I could have easily quit in lockdown, been like: 'Nah I don't want to do it,'" he added.
"I could have easily given up but the fight in me always brings me back to life and in lockdown I was just smashing gym, doing runs. I wanted to get back to training fitter and faster than anyone else and I did that.
"I feel like lockdown has kind of transitioned me in a way. I watched my old games back and watched the World Cup games back and I thought: 'Yeah, that's the real Jesse Lingard.'
"The time that I had going a couple seasons back or last season, it just wasn't me at all and you can see that.
My brother who lives with me, he could see that and he's got a video of me literally laying on the couch and I'm just staring for three minutes into thin air and he's just thinking: 'What is he going through?
He's got the weight of the world on his shoulders.' And even he didn't know what I was going through at the time.
"I feel like with my mum and me I've learnt that when you open up you feel like a butterfly — you're in a cocoon and then you can spread your wings, you can fly.
It's an amazing feeling and now I've got all that behind me and I can concentrate on football and my family."
ClaretandHugh says: You just have to love the bloke don't you? The honesty and readiness to open his heart after such a tough time is  unusual in the world of professional football is refreshing given clubs generally refuse access to any player. That clearly doesn't suit Jesse who may well find discussing his past issues helpful for his future. He has found the first part of that via his amazing form at West Ham United and it still seems likely that is where he will find the peace he requires over the rest of his career. He reveals here that his brother Louie lives with him. And that could give much credence to his sibling's well publicised view on Instagram that the irons will indeed be the 28 year old's next permanent club.