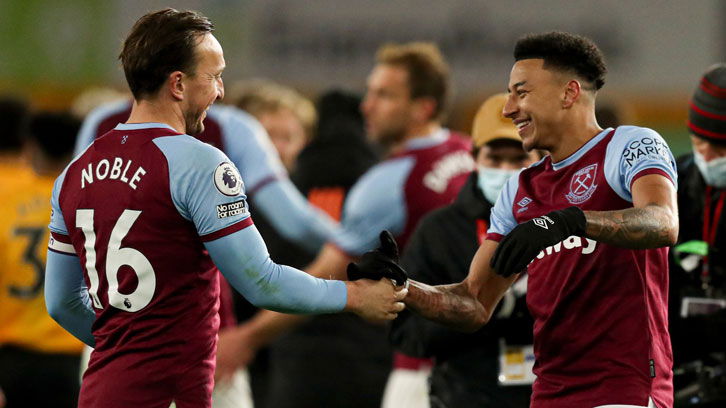 Mark Noble has been given the sharp side of Jesse Lingard's tongue and in doing so may have given one reason why he has chosen not to return to the London Stadium.
His words are not likely to go down well with the fans butNobes has been critical of the former Manchester United loanee since.
There were words between them pair when we won at Manchester United in the third round of the Carabao Cup when Lingard claimed vehemently that he should have had a penalty after a foul from the Hammers skipper.
It's very rare these days for players to be outspoken about others and Lingard softens his words at the end by claiming Nobes took him under his wing at West Ham.
But that he should choose to tell the story of when Nobes appeared to get the hump with the manager calling the short term arrival the Golden Boy suggests life could have been uncomfortable should he have returned to the  London Stadium
He told The Manchester United ace told The Players Tribune: "Then there's Mark Noble. Let me tell you about Nobes. He's got banter, or at least he thinks he does.
"He had it in for me from the time the gaffer called me Golden Boy in training.
"We were doing boxes and the ball went out. I touched it last, but David Moyes was like, "No, no, no, Jesse doesn't have to go in the middle. He's our Golden Boy!"
"After that Nobes was after me! Seriously though, he took me under his wing and explained to me what West Ham is all about."