By Dave Langton
We know for a fact that Declan Rice is going to be linked away from West Ham at every opportunity.
The Hammers captain is regularly on the back pages, being linked with the likes of Chelsea, Manchester United and, most recently, Liverpool.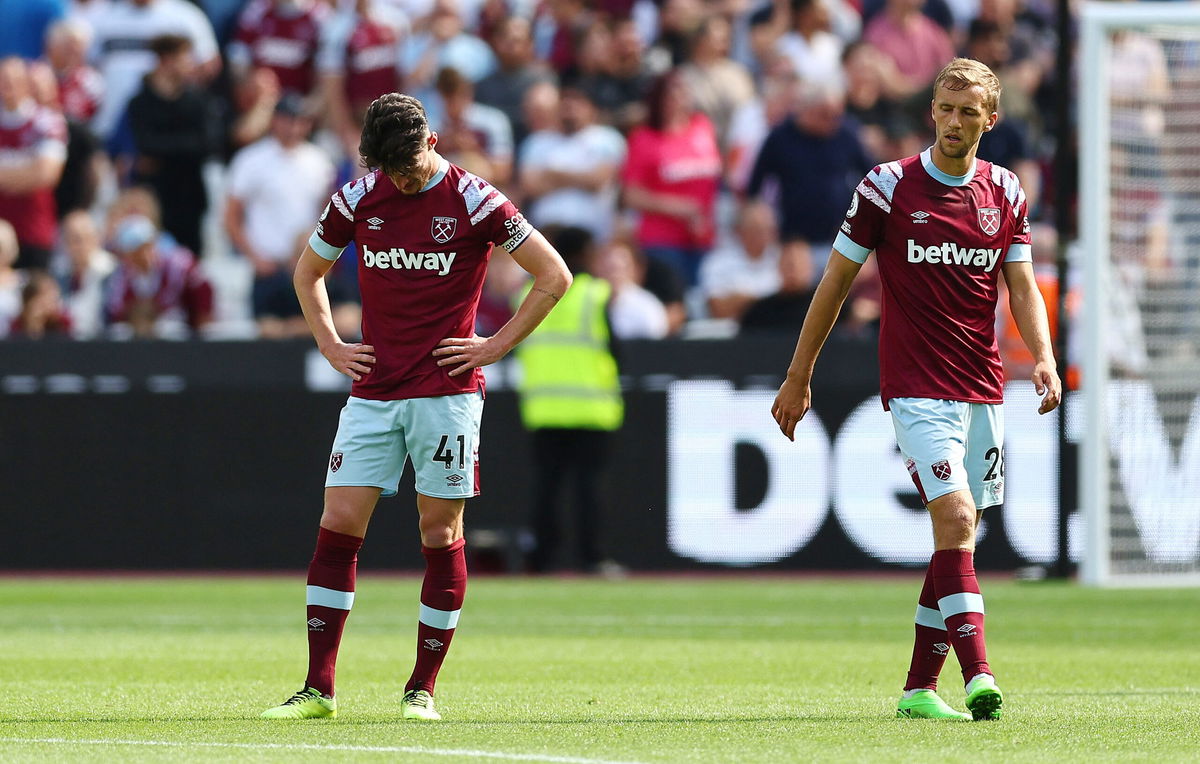 There has been plenty of noise around the England international and it sounds like Jurgen Klopp is a fan.
But to think it through for slightly more than a split-second is to realise that signing Rice would do absolutely nothing to alleviate Liverpool's woes.
They may have beaten Rangers 7-1 in the Champions League but they are 10th in the league and have only won twice domestically all season.
Their midfield is functional at best and devoid of creativity at worst, so signing Rice is not going to alleviate the issue.
He's a defensive minded midfielder and we can totally see the appeal at Chelsea, who are looking to replace an ageing N'Golo Kante, whose body is beginning to give out.
Declan may well end up at Stamford Bridge, although it would take a massive bid from the Blues, and they are well aware of that fact.
Liverpool splashing over £100m on another defensive-minded midfielder, to follow the likes of Jordan Henderson, Fabinho, and James Milner, simply doesn't add up.
They'd be much better buying a player who could link defence and attack and operate in what is effectively a No.10 position, just behind the striker.
Rice doesn't do that. It makes no sense.