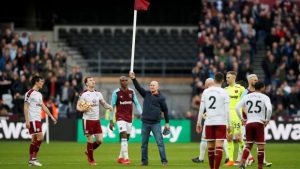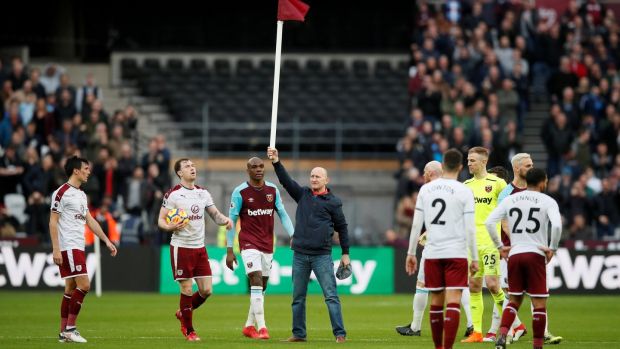 Spirit of Shankly member Roy Bentham sees a lot of similarities between Liverpool fans' own struggle in the late-noughties and West Ham fans against their board. Bentham blogged for the FSF on what its like fighting for your club…
"I looked at Saturday's events in Stratford down in the capital on television and two things instantly came to mind.
Firstly, the strength of feeling against the owners jumped out bringing memories flowing back about Spirit of Shankly's efforts against Hicks & Gillett a decade ago.
Those protests ultimately yielded the result we'd always craved. Underperforming owners jettisoned and with that the debt they'd placed on Liverpool Football Club too. It took time though.
Secondly, I thought of how we'd achieved that with the stories of disunity within the West Ham United supporters' ranks. Fans against owners, Fans against fellow fans, and most bizarrely, fans against players and vice versa.
Then my thoughts turned to the solution.
Democracy and elections have always been key to Spirit of Shankly's successes. That gave us credibility. A growing membership and a list of aims with teeth were key to this.
It took close to 44 months in the end and propaganda is the biggest tool in any war like this one. I listened to the Match of the Day commentary with some dismay – judgemental in tone and I noted there was little in the way of challenging that narrative today.
To that end get your local MP's involved like we did. Lobby your councillors and march on the club if the strength of feeling is there. Protest in the ground, organise sit-ins and target the sponsors. The last one is your joker.
All of them are your democratic right if you vote for it. Fundraise. Get yourself a billboard campaign with facts and figures and keep your membership growing. Get ex-players onside as well as current ones, get quotes off them, flood the phone-ins, social media and the forums and maybe even ask for a public debate with the owners to air your grievances.
The new ground has been the other fly in the ointment and certainly hasn't delivered on what was promised. That's also exacerbating matters unfortunately.
West Ham's similarities to Liverpool's fanbase are uncanny: supporters across generations, in no way manufactured and came from sons of dockers in the thriving working class East London and Mersey communities. 
Both had deep rooted socialist values and for me personally, both bore the brunt in the construction blacklist scandal going back to 2009 too.
In short, we knew how to stand up for ourselves when the need arose.
Earlier this season the West Ham United Independent Supporters' Association (WHUISA) invited us to their new home to discuss what tips we could give their fledgling organisation.
Walkouts, ticket campaigns, joint demonstrations with Everton, Manchester City, Tottenham Hotspur and Arsenal, Premier League protests, dialogue with owners, sponsors, and the fans supporting foodbanks community based initiative were all on the agenda over drinks in the shadow of the Olympic Stadium.
We reciprocated that welcome on the return game to Anfield too – they were warm, hospitable and it was humbling to be made so welcome. It was also like looking in the mirror a decade ago listening to them.
I'd love to think all those diehard West Ham United supporters could see the woods for the trees now and get themselves organised collectively. That's the only way.
From personal experience I can say that it's a hard slog and whatever successes they get will have to be earnt.  There will inevitably be more tensions, too.
Change can be tough for some. Friendships will be tested with those who choose to put their heads in the sand aswell.
We very much had lots of that in our struggles. And that's a fight worth taking on for you and your kids.
One day you'll get your club back. Believe me. I've been there.
Unity is strength. You'll never walk alone from us on the red half of Merseyside."
Blog Credit: http://fsf.org.uk/blog/view/Message-for-West-Ham-fans-One-day-you-will-get-your-club-back