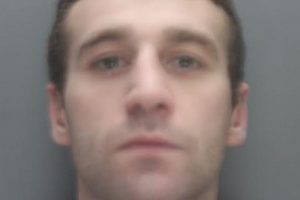 A drunken Liverpool thug was jailed after a court heard he attacked two West Ham football fans on their first visit to Liverpool – repeatedly striking one on the head with a brick.
Jailing Watson for three years Judge Steven Everett told him: "It is time the public has a good long rest from you. Your behaviour has been too awful for too long and it is time you sorted it out. You have a terrible record for drunkenness and previous assaults and anti-social behaviour and you've been given chance after chance after chance.Each time for reasons which escape me you were not sent to prison. If you had you might have changed your behaviour."
He said that 26-year-old Watson had hit victim Shaun Manning four or five times on the head with the brick in the city centre.
Liverpool Crown Court heard that Mr Manning, 27, and his friend Paul Bishop came to the city on January 30th last year to see their team play Liverpool and then went out for a few drinks. When they came out of Yates pub in Queens Square mid-evening they encountered Watson, who had taken cocaine and alcohol.
They were not looking for trouble, having previously met "lots of nice people", but Watson spat at Mr Bishop. He walked off but returned and punched Mr Watson. He then walked off again but came back with a brick and struck Mr Manning four or five times on the head with it, said Zia Chaudhry, prosecuting.
Watson again walked off and returned with a metal pole threatening Mr Bishop. He was disarmed and wrestled to the ground before he managed to run off but was caught nearby by police. Mr Manning suffered three cuts which needed hospital treatment, with one being stapled and the other two wounds glued.
Judge Everett told Watson: "The reality is he and you were just extremely fortunate because you could have killed him."