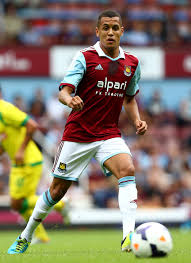 C and H Exclusive
Liverpool boss Brendan Rodgers is set to enter the race for Ravel Morrison this summer.
The Kop boss has had informal chats with sources close to the player and ClaretandHugh has been informed today that he has expressed the view the England under-21 is ideally suited to his team's style of play.
However, like other bosses, he will be watching the player's temperament  whilst he remains on loan at the Championship club.
A source told us: "There have been conversations and Liverpool are interested – the same is true of Newcastle and Manchester City who could be looking to up their complement of English players this year as several could be moving on."
ClaretandHugh was told that currently the England under-21 midfielder is happy at Queens Park Rangers – a club some of his advisers believe would be ideal for him for another 18 months.
We were told: "He needs regular first team football and will get it at Loftus Road before moving onto one of the big clubs. Obviously West Ham is his club and they want to try sorting out a new deal.
"However, it's definitely true that Liverpool are tracking the position and want to see how things go for the rest of the season
As we reported yesterday (Mon) West Ham insiders have told us the club is keen to talk a big contract with the player at the end of the summer and hope he can be wooed nto signing a long term deal.
Morrison, meanwhile, remains unhappy at his media treatment where he believes he is being unfairly made to look the villain of every piece.
He is particularly unhappy at pictures of himself after being subbed at QPR which showed him wearing a deep frown and holding something which obviously wasn't, but looked like a spliff.
Follow on Twitter @hughsouthon