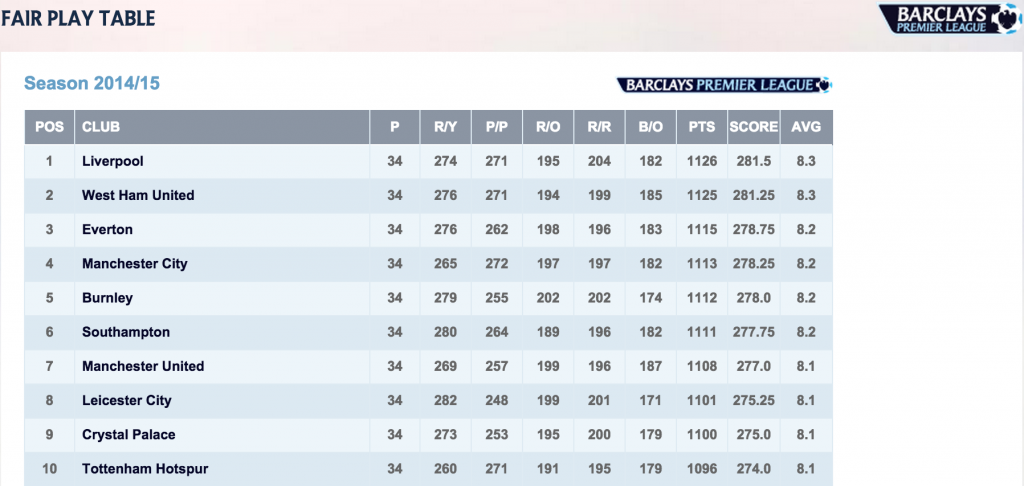 Liverpool has pipped West Ham to Premier League Fair Play table by one point.
The Hammers have led the fair play league for the majority of the season but Liverpool have snuck in the back door on the last update posted today online by just one point with just four games to go.
However, all is not lost because if Liverpool remain in the top spot because as long they stay in the top six in the Premier League then they will  automatically qualify for an UEFA Europa league spot and the Fair Play Europa place will be offered to  the second place currently the Irons. Liverpool currently sit in fifth place in the Premier League with Spurs and Southampton hot on their heels. If Arsenal win the FA Cup a seventh place will also open up for Europa league after the rules changed this season to not award it to runners up of the FA Cup.
Whether an English  club receives a Fair Play place in the Europa league relies on England finishing in the top three in the UEFA Fair Play ranking yet to be announced. England was in third at the half way point on the 31st December 2014.