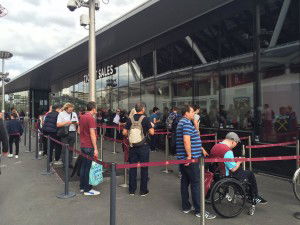 West Ham have sold out their 3,000 allocation of tickets at Anfield for the first game of the 2018/2019 Premier League season against Liverpool.
The initial 90% of tickets for this fixture sold out to Season Ticket Holders with 10+ points on Wednesday 25 July. The remaining 10% were made available for Season Ticket Holders via a ballot, which was held on Friday 27 July, with supporters being informed by email this evening.
The initial sellout to 90% to those with double-figure priority points has left many disappointed as it becomes harder and harder to buy away tickets and earn priority points. The first five hundred tickets are automatically awarded to away season ticket holders followed by priority for 808 Bond Holders before Priority Point holders finally get their chance.
Claret and Hugh understand that the ballot process was only open to Season ticket holders after feedback during last season's trial.