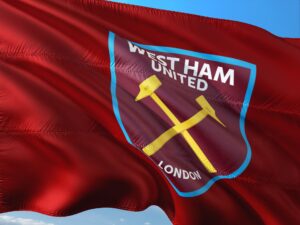 West Ham are making steps in taking a much bigger share of the London Stadium as attitudes toward the club relents from the owners IIDC,
Hammers fans have long been looking for the club to take control of the stadium for a long time and a big step towards that appears to be on its way as the chairman of the group admits they are continuing to struggle to find a company for the naming rights.
Indeed they have made no progress at all and there now appears to be a firm realisation the club is likely to have more success in that area.
This is a long long way from the animosity that existed in the earlier stages of the relationship when all the financial ills suffered by LLDC were piled on the heads of the Hammers board.
It seems that chairman Lyn Garner is ready to discuss allowing the club to find naming rights partners. She has publicly stated that the landlords would be willing to talk to the club if the right offer can be proposed.
"The concept has moved from simply selling stadium naming rights but rights across the whole of the park," said Garner as reported by the BBC.
"Will I give naming rights to West Ham? Yes I would give the naming rights to West Ham if the right financial deal was put on the table. If they want to offer £4m a year to sell naming rights, then we can have a conversation.
"Those naming rights are worth a lot more money when they are put in a pot for a shirt deal and I can't sell them cheaply to a football club."
West Ham have yet to comment but the proposal, if deemed viable financially, could prove very popular as the club would then be in control of the naming rights, thus ditching 'The London Stadium', as it is currently known.