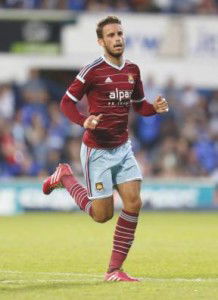 The emergency loan window for the football league opened today and will remain open until  November 27th.  
Premier League teams cannot bring players in, but we can ship some of our youngsters out to aid their development and get valuable experience after being knocked out the Carling cup by Sheffield United on penalties.
Sam Allardyce believes the U21 development league is not competitive enough so loans are likely to be the obvious alternative in absence of a cup run.
Football League clubs can use this window to their advantage to boost the potential future stars of the Premier League although no overseas players can be brought in during the window.
The loan deals can last between 28 days and 93 days. Should clubs agree a three-month deal, it will tie a player down until the New Year and the January window.
Players likely to be considered by Sam for loans will probably include Diego Poyet, Sebastian Lletget, Raphael Spiegel, Dan Potts, Reece Burke, Josh Cullen, Paul McCallum,Lewis Page, Blair Turgott, Matthias Fanimo and Elliot Lee. Diego Poyet has been linked with a loan move back to Charlton considering the competition for midfield places.