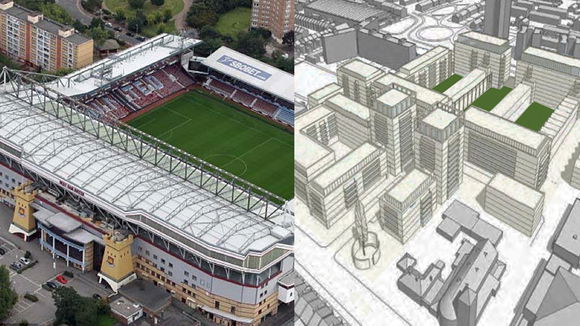 Local resident group Friends of Queens Market have called on Newham Council to ensure all the flats on being built on the Boleyn Ground are developed as social housing units. And they have also called for the Boleyn Ground football pitch to become a public park.
The stadium will be demolished in 2016 after 112 of use by West Ham when we move to  the Olympic Stadium. Property developers Galliard purchased the site and have put in a planning application to Newham Council to build a "village" of 838 homes.
They are proposing only 51 flats are 'shared ownership' but for the majority of residents in Newham believe they will  cost too much. Galliard provide homes at the luxury end of the market. In their recent development in Canning Town, the price of a 2 bedroom flat starting at £435,000 and a 2 bedroom apartment penthouse reaching £610,000.
If the 838 flats reach anything close to the £435,000 price tag of the Canning town apartments this could raise over £350 million for the Galliard group in property sales. The Friends claim The Boleyn Ground will be another private development in Newham that local residents can't afford.
On page 40 of the planning application Galliard claims:"It would not be viable to deliver any affordable housing as part of this scheme." 
Following a competitive bidding process, West Ham United  selected Galliard Group as the purchaser for the site ahead of a number of other national and international companies.
The Club was impressed with Galliard Group's links to the local community and their commitment to honouring the history of the Hammers at the Boleyn Ground as part of their proposed development.