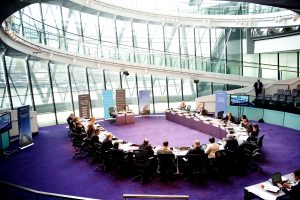 The London Assembly Budget Monitoring Sub-Committee will  tomorrow question two of the key decision makers associated with the London Stadium, who were in post before the London 2012 Olympics took place:
David Edmonds CBE, former Chairman, LLDC and Neale Coleman CBE, former Deputy Chairman, LLDC will both be present to give evidence to the GLA committee about why the cost of retrofitting the former Olympic Stadium rose from a budgeted £190 million to £323 million and why the London stadium's approved business case forecasted a surplus, but it will now lose over £10 million every year for the foreseeable future.
The meeting will take place on Wednesday, 21 March from 2:00pm in The Chamber (The Queen's Walk, London SE1).
Members of the public and press are invited to attend in the public gallery.
The press release published by the London Assembly about the meeting is titled "The full cost of West Ham's Stadium"
The meeting can also be viewed LIVE via webcast.
https://www.london.gov.uk/budget-monitoring-sub-committee-2018-03-21