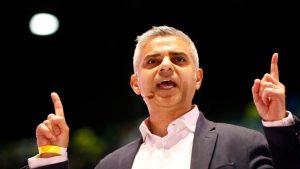 The London Mayor's chief of staff, David Bellamy told a London Assembly committee meeting yesterday that the London Mayor is both disappointed and frustrated that an independent report into the London Stadium is facing yet more delays.
Bellamy told Assembly members: "The mayor is very disappointed that Moore Stephens have yet to complete the review, that's diplomatic under speak. I think all members of the authority share that disappointment and that frustration. It is clear that Moore Stephens have had some challenges in terms of securing the historic documentation they need to carry out that review. The repeated delays are just not acceptable"
Claret and Hugh understand that Moore Stevens have not contacted West Ham at any point during their investigation despite the club making themselves available to them.
Sadiq Khan originally announced his inquiry in November last year but many companies reportedly ruled themselves out through a perceived conflict of interest as they were involved in the former Olympic Stadium project at some point in the last seven years. A decision was approved by the Mayor in February this year to appoint Moore Stephens and pay them £140,000 to produce a draft report by June. Dates for the publication of the report have slipped by months since then.
The London Mayor's chief of staff said a number of recommendations for the London Stadium should be available by the end of November.