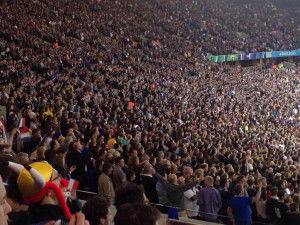 West Ham may need to wait until next year until their safety license is granted to increase London Stadium capacity for West Ham matches to 60,000.
The Hammers settled out of court with E20 earlier this month hours before a court case after a two-year dispute but they are yet to get a safety license from Newham Council before they can use the extra 3,000 existing seats.  The next scheduled London Stadium Safety Advisory Group meeting chaired by Newham is not scheduled to take place until 8th January 2019 so the Hammers are likely to need to wait until then before a new safety certificate is issued which means the first home game could be against Arsenal on the 12th January with 60,000 tickets sold to break West Ham's London Stadium record attendance.
The club is yet to release the number of season tickets that will go on sale for next year and how many will remain on general sale.