A recent freedom of the information requests shows the catering income for specific West Ham games last season.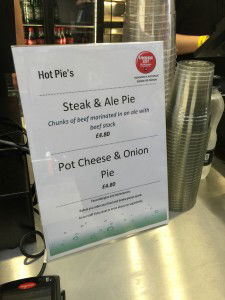 West Ham v Bournemouth Premier League match catering income £268,734
West Ham v Spurs Premier League match catering income £301, 489
West Ham v Arsenal Premier League match catering income £273,770
Based on these figures assuming a per match average of £281,331 the American London Stadium caters, Delaware North are likely to have had pulled in revenue of £7m last season based on 19 Premier League home games 1 Friendly against Juventus 2 Europa League home games 1 FA Cup game and 2 League Cup Games.
In the London Stadium concessionaire agreement, West Ham shares 30% of catering revenue profit on anything over £500,000 each year. However, revenue is not the same net profit so we need to wait to find out how much West Ham received as their 30% share of the profits.