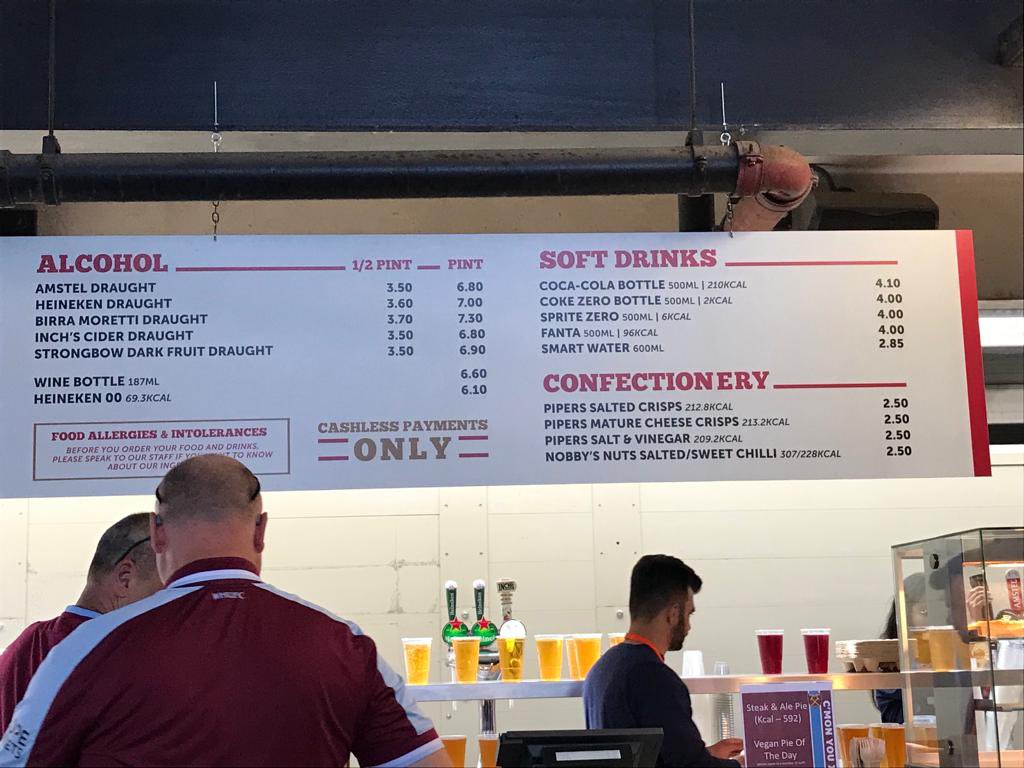 American Catering firm Delaware North UK which runs the catering contract at the London Stadium have announced massive losses this week.
The catering company that also supplies Wembley, Arsenal, Derby and  Coventry announced losses of over £24m on a turnover of £19m when they published their 2021 accounts at companies house this week.
They also list net liabilities of nearly £38m and that they are bailed out by the international Delaware North group to stay solvent.
The prices charged by the catering firm at the London Stadium made headlines last week after it was revealed it is the most expensive stadium to buy drinks and food in the Premier League.
West Ham have a contract with London Legacy Development Corporation with has a comparable clubs clause to protect supporters on price and service but this now appears to have been breached.
LLDC also own the operating company London Stadium 185 formally owned by Vinci and it is this LS185  entity that has a 25-year catering contract with Delaware North.
The Hammers have threatened legal action against LLDC to enforce the comparable clubs' cause if prices do not drop tomorrow night in bars run by Delaware North.