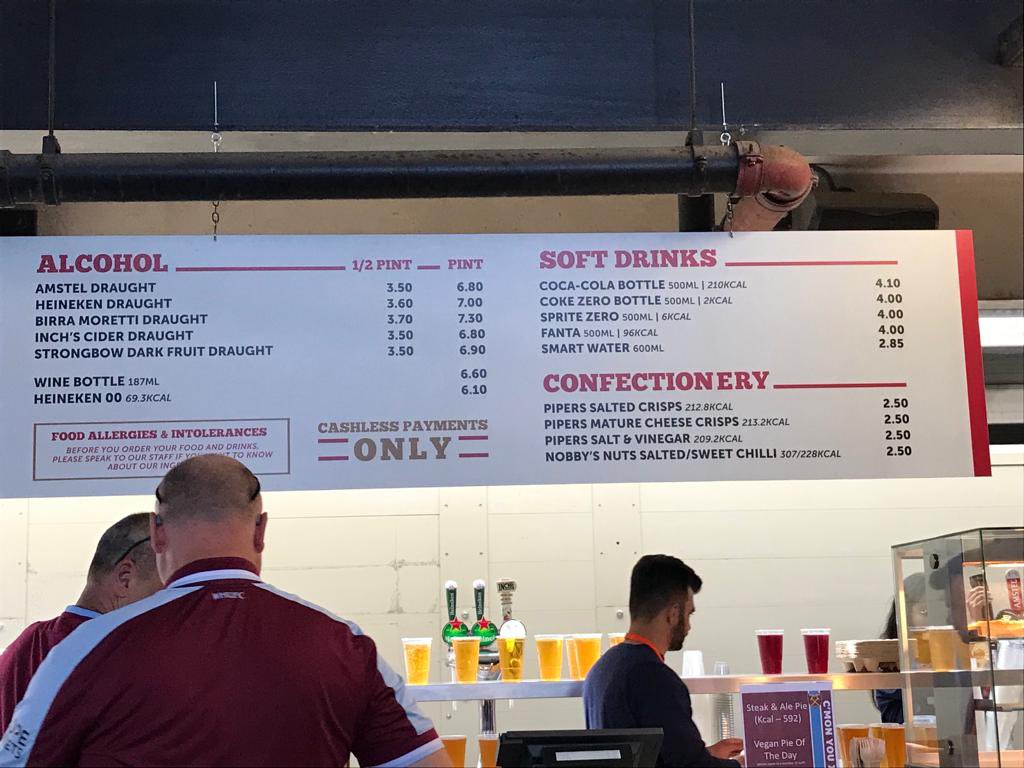 By Sean Whetstone
West Ham earns next to nothing from their share of London Stadium catering from Delaware North.
The American firm won a 25-year contract from London Stadium 185 which owns the stadium but a small percentage of the profits are shared with other stakeholders.
Yesterday the Times benefited thirty per cent of all catering profits but this is certainly the case.
At best the Hammers earn 1.6% of the catering income and that is only if income hits £10m netting the club just £162,500 for the whole season.
In 2018/2019 last full season West Ham received just 1.1% of the catering income giving them a small payout of £79,281.
London Stadium 185 receive 12.5% of any net income from Delaware North and are guaranteed the first £500,000, West Ham only earn 30% of that 12.5% cut and only for for amounts over half a million.
In 2019 gross catering income reached  £7.3m with £6.1m deemed net income,  LS 185 received 12.5% worth £764,271 while West Ham got 30% of £264,271 above £500,000.
To suggest that West Ham would benefit from high beer and food prices at the London Stadium would be wrong.
Last week London Stadium beer prices made headlines as it was revealed they were the most expensive in the Premier League.
The Hammers have informed London Stadium 185 and Delaware North they are in breach of the comparable club clause which says the price and quality of food and drink can not be more than the mean average of Spurs, Arsenal and Chelsea.
Accordingly, prices are expected to drop next Thursday for the Europa Conference League home game or the stadium owners will face legal action.
Arsenal's cheapest pint is £6.35 while at Chelsea it is £5.70 and Spurs charge £5.19, that would create a mean average £5.75 which is what many expect the new price at the London Stadium to be next week. The cheapest pint at the London Stadium this season was Amstel at £6.80 up 60 pence from last season.