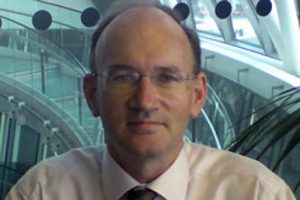 Former London Legacy Development Corporations Chairman David Edmonds and Neale Coleman have given evidence at the London Assembly today. Both said they didn't agree with all the conclusions from the Moore Stephens stadium report commissioned by the London Mayor and defended they own decisions.
Coleman said certain decisions were above his pay grade and both Ken Livingstone and Boris Johnson heavily influenced decisions around the Stadium. Coleman also revealed that Tessa Jowell overruled Sports minister Richard Caborn who wanted football included from the start in the Stadium's construction.
Edmonds told the committee on view for the future if he was still in charge "I suggest massive simplification, take the LLDC board out of it, I would have a single project manager inside city hall running the various complexities of the stadium"
Both Edmonds and Coleman refused to discuss the current mayor's handling of the London Stadium or why he has taken him so long before agreeing to sit down with Karren Brady next Monday.
You can watch the full two hours and 10 meeting at  https://www.london.gov.uk/budget-monitoring-sub-committee-2018-03-21    Fast forward to the 30-minute mark