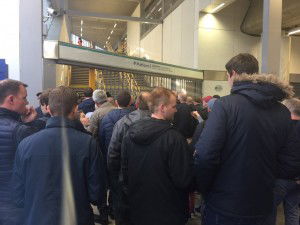 Prior to moving West Ham promised that the London Stadium would be one of the best-connected stadia in Europe In their FAQ section before the move the official website WHUFC.com said:
"One of the core benefits of the move is that the venue is one of the most well-connected in Europe, so there will be all manner of simple ways to travel on public transport to the ground on a matchday. It is already served by the second best-connected station in London and nine lines across London's Overground and tube network, with Crossrail set to be added by 2017. This was one of the Stadium's key attractions to the Club, as it will ensure easy access – within minutes in many cases – from our core catchment areas throughout Essex and east London."
While the connected part may technically be true, the lines are often closed for engineering works, maintenance or suffer from overcrowding.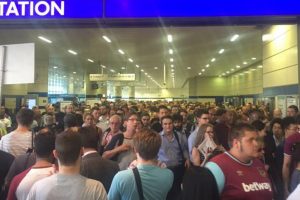 This weekend will be no exception. The closest station to the stadium, Pudding Mill Lane DLR used by thousands of West Ham supporters will be closed for the second weekend running. A number of overground routes are also closed or will suffer congestion causing long and nightmare journeys for fans.
When Pudding Mill Lane is open, the platform is often closed for periods of time post-match due to the overcrowding and the same happens at Hackney Wick DLR station.
Meanwhile, Tfl has admitted that Stratford Underground Station needs to be upgraded and expanded to cope with the huge number of customers, particularly on West Ham match days.
Last year David Gold boasted on twitter "I think there are at least 19 premiership clubs with worse transport facilities than us. dg" 
Sorry, David, It doesn't feel like that at the moment. We know the Boleyn Ground was worst but we never made fanciful claims about it.