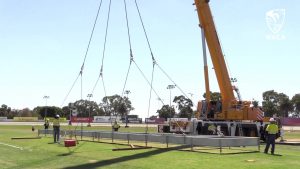 The London Stadium has been deemed suitable for International Cricket and American Baseball. Operators London Stadium 185 confirmed to ClaretandHugh earlier today that feasibility studies had been carried out for both sports in the London Stadium earlier this year and concluded both could be played in Athletics mode within the current stadium dimensions and sight lines.
The operators insisted it was early days at this stage and they have informed the relevant governing bodies for both sports of their feasibility findings in the hope they will be considered as a venue.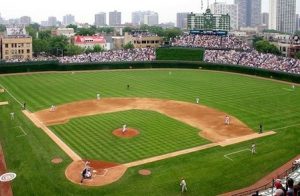 The London Stadium has been linked as a possible venue of the Cricket world Cup in 2019. Cricket pitches would be grown elsewhere and dropped in to the London Stadium like they often do in Australia.
London Mayor Sadiq Khan met with MLB chiefs last year in hope of setting up baseball game at the London Stadium in 2018.
The Mayor held a meeting with Major League Baseball (MLB) chief Rob Manfred and threw out a pitch for a New York Mets game as part of his five-day trip to North America in 2016.
The addition of both sports would rely on the cost effective moving of relocatable seats from football mode to athletics mode to make the events financially viable.