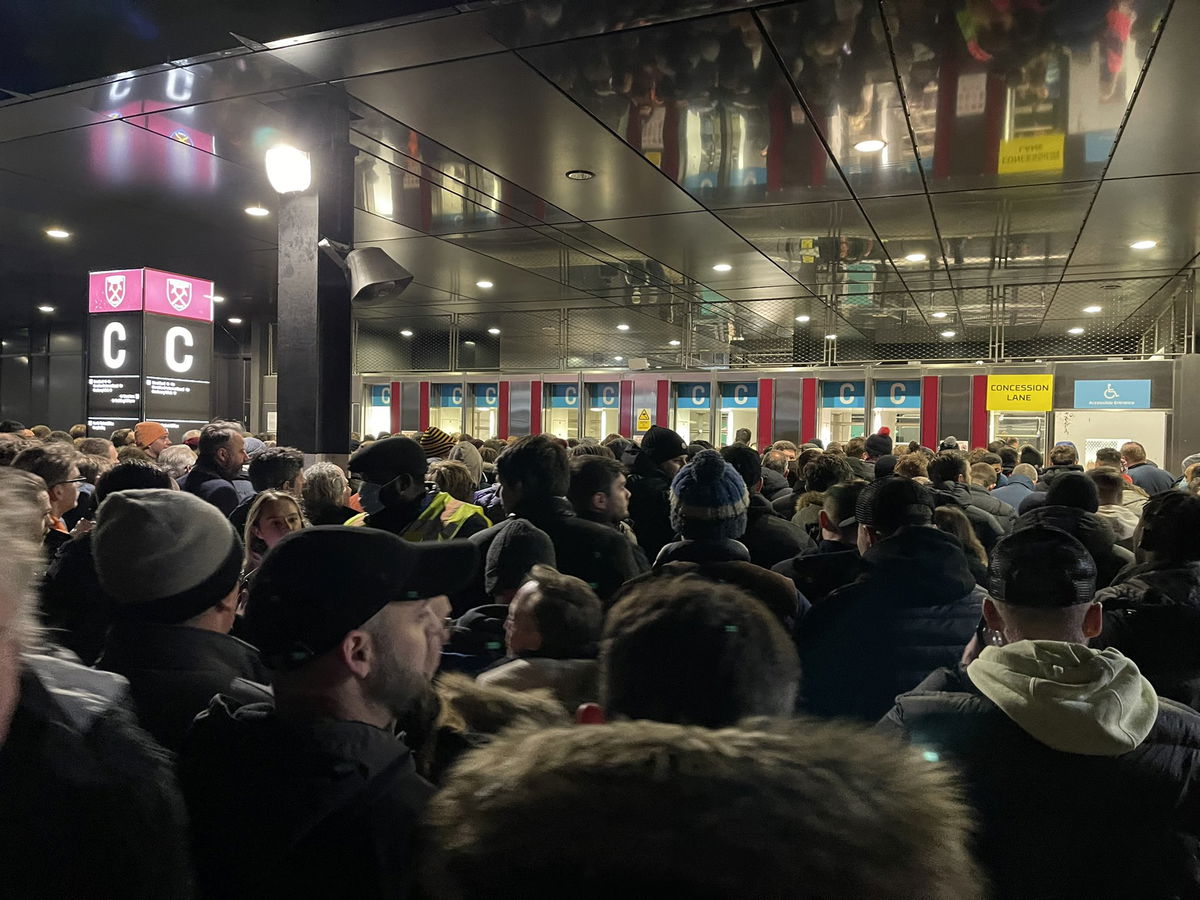 I nearly missed the West Ham goal last night because of the queues outside Turnstile C before kick-off.
Midweek games always seem to be a problem as supporters need to work and it is not always possible to turn up the recommended 60 minutes early suggested by the club.
With a 7.30pm kick off it would mean getting to the ground by 6.30pm and with a two hour journey myself that that is impractical.
It proves again that the digital ticketing system is slower and harder to get used to by many.
There were lots of visible empty seats in the upper tiers last night, presumably put off by the new strain of COVID, the cold weather, the opposition and being a school night.
We had the opposite problem in the West stand lower with overcrowding in sections 113 and 114. Many from elsewhere in the ground are drawn to this area close to the away fans and it was be often two-deep in many places.
It is poorly policed by stewards and that leads to verbal altercations between season ticket holders and those who have pushed in for a better view and atmosphere.   This is only going to get worse unless the London Stadium tackle it.