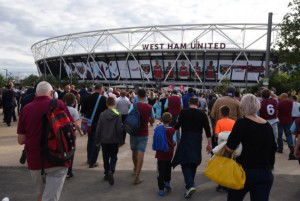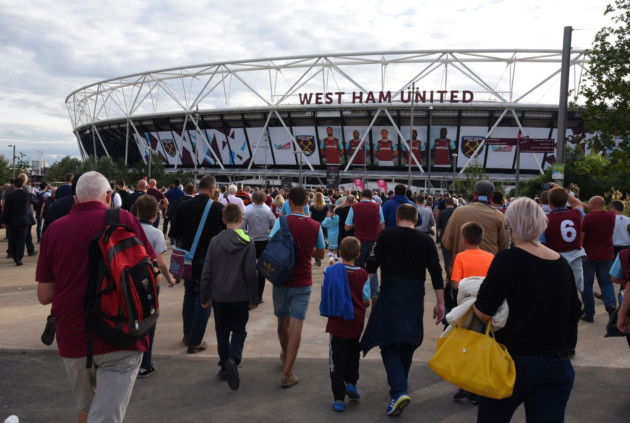 London Stadium naming rights are to be marketed again in hope of being third time lucky.
Official minutes from stadium owners E20's board meeting dated March 2019 but only just published reveal the board will go back out to market asking E20 Consultant Alex Williamson to provide them with a timeline for selling the naming rights. The report presented to the E20 by Williamson in March was redacted and remains confidential on commercial sensitivity grounds.
The stadium owners have already spent £450,000 of taxpayers' money trying to find a sponsor in two previous failed attempts
Telecoms company Vodafone pulled out of a £20m six-year naming rights deal in May 2017, while Indian conglomerate Mahindra had earlier shown an interest only to pull out at contract stage.
"Two deals with global brands came close to being delivered but this is an extremely competitive and narrow market which requires significant time and effort to identify the appropriate brands able to enter into such major commercial deals," said an LLDC spokesman last year.
The first £4m a year of any naming rights deal would go to the stadium owners E20, with West Ham splitting any revenue 50/50 above that.
Earlier this year LLDC CEO Lyn Garner confirmed that the London Stadium owners are obliged to seek consent from West Ham as to the suitability of any stadium naming rights partner saying "The contracts require us to work hand in hand with the football club, the football club has rights to sign off on those naming rights ultimately."
Garner said she hoped the LLDC can work with West Ham to find a sponsor together adding: "I think there's a win-win in bringing that together because you can think about shirt sponsorship, general sponsorship, and so on, (but) the difficulty will be in the detail of that negotiation. We are dealing with an extremely well-run business. Football business is difficult and challenging which is why it is important to have good commercial advice within the LLDC."
The agreement allows West Ham to veto any naming rights partner but says consent should not be unreasonably withheld. The Hammers would need to supply a valid reason for any rejection.  One example is a conflict of interest with an existing sponsor. West Ham would be within their rights to reject any betting sponsor as it would conflict with Betway who are the Hammers current principal sponsor.