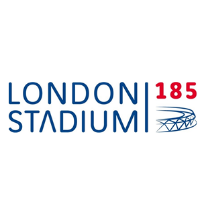 Operator London Stadium 185 has published their financial accounts at companies house for the year ending December 2017.
The accounts show the French-owned operated has almost doubled turnover from £13.4m in 2016 to £25.9m in 2017 in revenue they received for operating and managing the stadium on behalf of owners E20 Stadium LLP.
Gross profit for the operator has increased from £4.9m to £6.3m but surprisingly the company posted a net loss of £790,000 compared a modest profit of £151,000  in 2016.
It should be noted that LS185 take advantage of exemptions meaning transactions between other Vinci group companies are not disclosed and LS185 are thought to outsource work to Vinci Facilities thus potentially masking some of the true benefits of the 25-year contract to the French group.
LS185 came under heavy criticism two weeks ago at the London Stadium budget and performance sub-committee when LLDC revealed that the operator was costing them £3.5m in losses rather the predicted £5m net profit included in their initial tender. LLDC confirmed they are currently going through the operator's invoices and charges line by line.
London Stadium annual accounts can be found at https://beta.companieshouse.gov.uk/company/09359341/filing-history