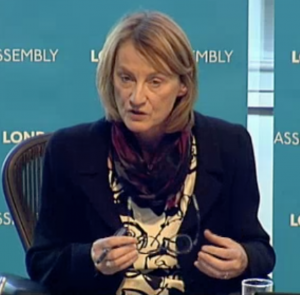 London Stadium owners have asked West Ham for help in selling the naming rights.
LLDC CEO Lyn Garner speaking to the London Assembly plenary last week told Assembly members that selling the stadium naming rights would be the number one priority when a new Chief Commercial Officer starts in November with a potential target to have a naming rights partner in place by next August for the start of the 2020/2021 Premier League season
Garner told the plenary session: "We cannot sell naming rights without being hand in glove with the football club, now that we have cleared out some of the arguments and have a clear path to a partnership I have asked Baroness Brady to work with me personally on the stadium naming rights and she has agreed to do that in good faith. We will work together on a strategy that brings a win/win situation for the club and the park itself. The global eyes are coming through football in the main, notwithstanding the wonderful events we are able to put on during the summer, we must work in partnership and the contract outlines that in any case" 
Within West Ham's concessionaire agreement the first £4m a year of any naming rights deal would go to the stadium owners E20, with West Ham splitting any revenue 50/50 above that.
Earlier this year LLDC CEO Lyn Garner confirmed that the London Stadium owners are obliged to seek consent from West Ham as to the suitability of any stadium naming rights partner saying "The contracts require us to work hand in hand with the football club, the football club has rights to sign off on those naming rights ultimately."