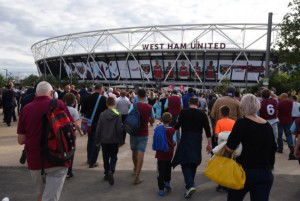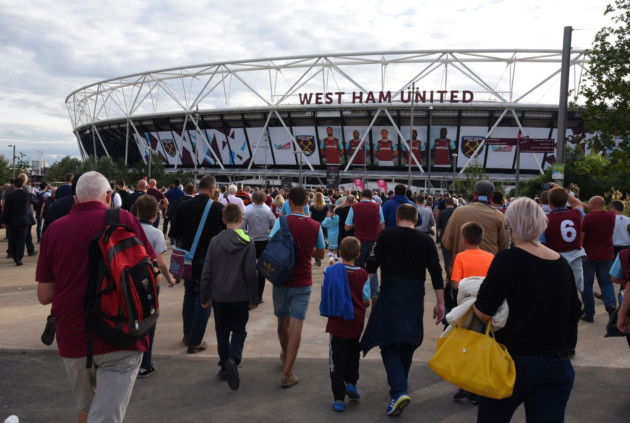 London Stadium owners LLDC have admitted that the cost of honouring contracts with West Ham and UK Athletics will cost them a further estimated £200m of losses in their draft annual accounts presented to their audit committee yesterday.
Extracts of the report say: "Forecasts of the partnership's financial outlook, particularly in relation to the cost of hosting West Ham and the cost of moving the relocatable seats between pitch (football) and athletics modes, has required an assessment of whether any of its contracts are now deemed to be onerous (loss-making). An assessment of its main contracts (in line with IAS 37) has concluded that two of these are deemed to be onerous. Consequently, within its draft 2016/17 accounts, E20 Stadium LLP has recognised a provision for these losses, adversely impacting its reported position for the year.
During 2016/17, the London Stadium's first full year of operation, it became apparent that a number of income and cost assumptions included in E20 Stadium LLP's forecasts were unlikely to be realised: These included:
• The financial return from the Stadium operator fell short of expectations.
• The cost of the solution for moving seating in order to comply with the West Ham and UK Athletics contracts was found to be to be significantly higher than originally forecast.
• A naming rights deal, assumed in the LLP's business plan based on advanced contractual negotiations, fell through and despite further interest and negotiations with a second party, a deal has not been concluded.
The Corporation is therefore exposed to both financial and reputation risk from the operation of the LLP. This has become more critical during 2016/17 when the stadium became fully operational.
We note that the Mayor of London has announced an investigation into the finances of the Stadium, which at the time of this report, is still ongoing.
The stadium is valued based on fair value, which was determined by considering the level of income that the Stadium can generate in excess of operating expenditure. The value of the stadium has been impaired to nil and a £200 million provision has been recognised in relation to the cost of fulfilling the West Ham United Football Club and UK Athletics agreements"
A draft copy of the Annual accounts can be found HERE