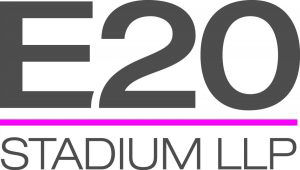 E20 Stadium LLP have spent another £1.8m from the taxpayer on legal costs in the last ten months relating to the London Stadium
CanbH can exclusively revealed that various ligation involving the stadium owners can be broken down as follows:
O West Ham United £1,764,961
O UK Athletics £5,997
O Operators London Stadium 185 £35,304
O and others £44,094.
The fresh freedom of information request received today reveals that the stadium owners spent £361,227 of legal costs involving the West Ham 'Expert determination' and £1,694,853 on the ongoing legal dispute involving the Stadium capacity case which is scheduled for court in October or November.
Legal costs incurred by E20 or LLDC relating the London Stadium prior to November 2017 already stood at £4.1m, broken down as West Ham £2,759,270 LS 185 £664,474 UK Athletics £1,205 and other £682,666.
The total spend on external legal services relating to the former Olympic Stadium since 2013 has now reached £5,957,971 and with more litigation outstanding this will soon pass the six million pound mark which is ultimately funded by the Taxpayer.