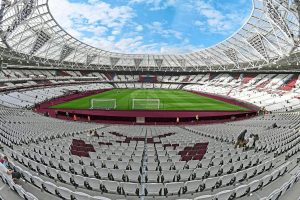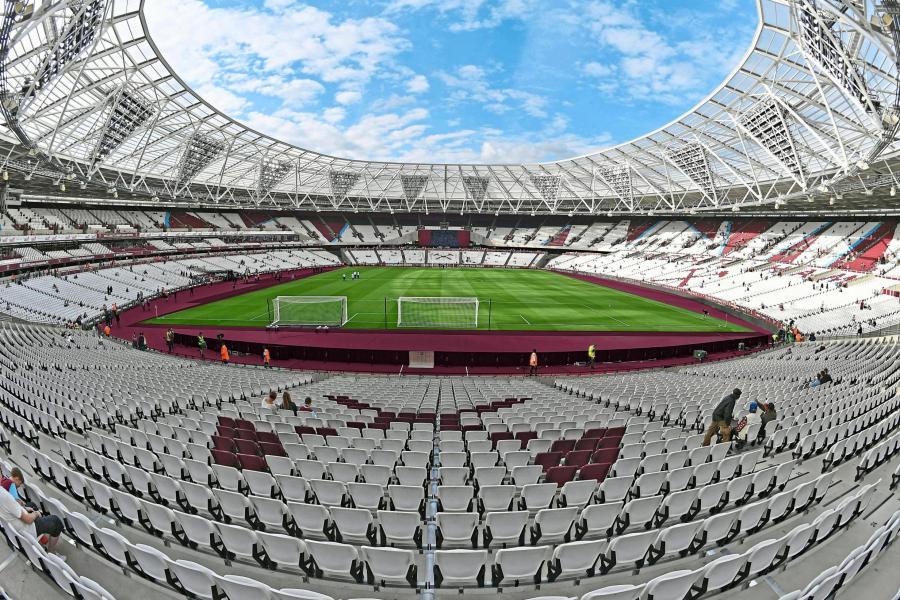 Slaven Bilic confirmed in his column in the Evening Standard on Friday that his players would benefit from having the area surrounding the pitch in the colour of claret, with the club prepared to pay the estimated cost of £200,000.
"We have a great stadium but we want to improve it even more though, to make it like, for example, the Parc des Princes, home of Paris Saint-Germain," wrote Bilic. If you look at their stadium, they have changed the colour of the area around their pitch to blue. We want to do something similar and change to a darker colour – claret. Let me explain it like this. It is impossible to bring the crowd closer but we can improve things by changing the perspective.
"Imagine you are a player, you are running back to defend or you are joining the attack – you look up and it is not easy, because everything is green ahead of you, to appreciate exactly where is the end of the pitch and that can psychologically affect your willingness to do it. We have done everything we can to receive permission to do this, especially our vice-chairman Karren Brady. I am mentioning it almost every time I meet her.
We have even offered to pay for the work which, so I understand, would cost around £200,000."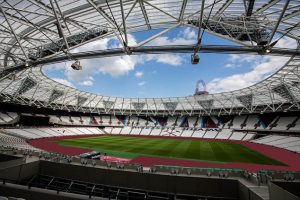 Claret and Hugh understand that Stadium owners E20 Stadium have repeatedly turned down club requests to fund a change of colour to Claret initially saying it would clash with the red of Vodafone, the proposed naming rights partner at the time. A similar alternative request to make the surround Sky Blue instead was also rejected by the Stadium owners even though it would reduce the financial burden on the taxpayer to fund the current green surround. Likewise, there has been no progress on the capacity increase request to 60,000 which the club requested to E20 some time ago which remains in a stalemate.
The stadium owners decision-making process appears to be frozen in paralysis awaiting the outcome of a London Mayor review of the stadium by Moore Stephens. The future continued existence of E20 and London Legacy Development Corporation remains in doubt and one or both could cease to exist in the future.  The ownership of the London Stadium also remains in future doubt although it likely to remain in public hands whatever happens.