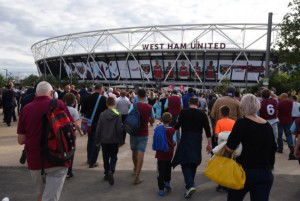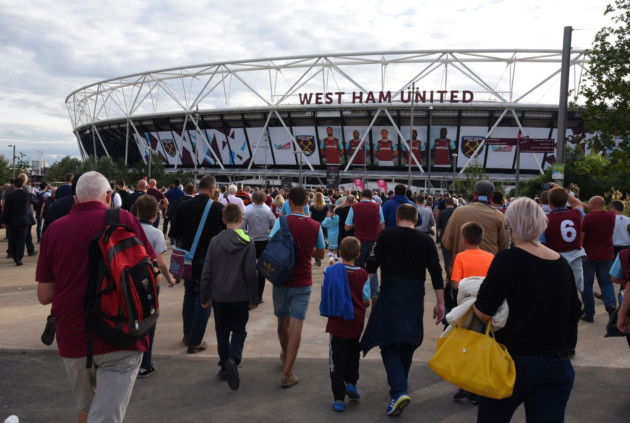 London Stadium owners LLDC will be holding their board meeting next week on 17th March.
The agenda prepared in advance of the meeting noted that West Ham were currently in the relegation zone at the time of writing.
The LLDC board report highlights a number of West Ham topics and incidents in and around the Stadium which the board will be briefed on next Tuesday.
It says 'Prior to the West Ham v Everton match at the London Stadium on 18 January 2020 it had been agreed, in conjunction with the police and the club, that one of the fan groups could hold a static protest in the Park. The 18 January match had additionally been reclassified from a category A to a category B match, therefore involving increased numbers of police and stewards and incurring associated costs. At the Liverpool match on 29 January 2020, a fan threw a coin that cracked a window of the Liverpool players' bus'
The reports continues: 'Following the static protest by a West Ham United fan group in January 2020, a further protest by fan groups took place on 29 February 2020 without major incident. This will be based on a march along the Greenway to gate 1 of the Stadium through the Park. LLDC and LS185 are working closely with the Metropolitan Police Service and London Borough of Newham and other relevant partners to ensure this is managed as safely as possible. We have made clear to organisers that the demonstration does not have our explicit support and although they have declined to follow our procedures that does not allow them to abdicate responsibility for any incidents that take place.' 
The report goes on to highlight a safeguarding incident at the London Stadium incident by saying 'There was one safeguarding incident to report in January: a football supporter at the West Ham United v Everton match at the London Stadium was intoxicated and was ejected from the Stadium, leaving children under 10 years old unattended. West Ham's safeguarding team dealt with the situation and the police also attended."
West Ham were approached to comment on the LLDC report but a response has not been received at the time of publication.