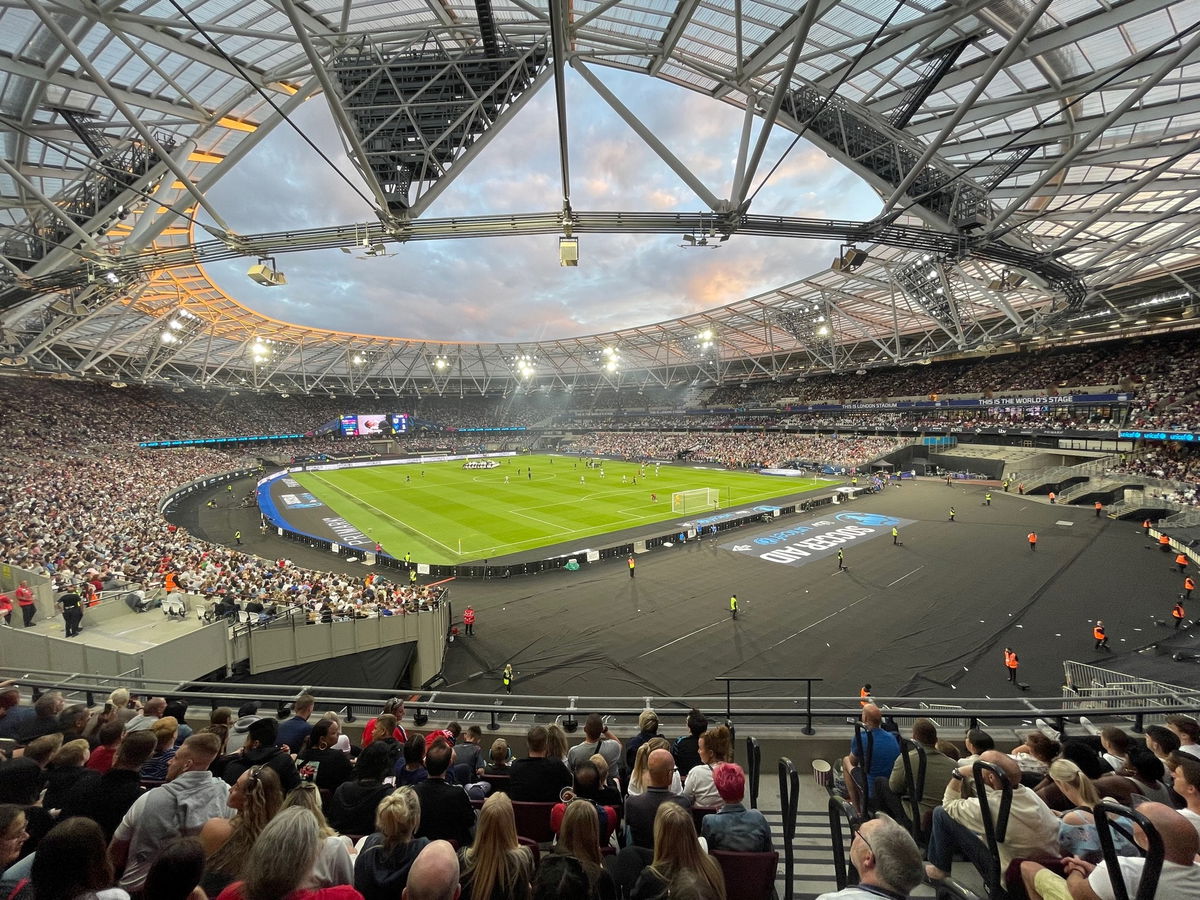 Last night saw the end of two football matches at the London Stadium and it will now be transformed into a  truck course with Monster Jam scheduled for this Saturday.
The south and north lower stands have been moved  back with the west and east stands having their front seven rows removed. Parts of the stands have been completely removed to allow step down to the pitch for the music concerts after the truck event.
This will allow the monster truck event and three music concerts afterward before returning to football mode at the end of June.
Monster Jam organizers will put down protective flooring before pouring and landscaping 7,500 tonnes of sand and dirt to make a track and jumps for the high-octane trucks.
About 250 truckloads, or 7,500 tons, of dirt  will be dumped inside the London Stadium as preparations begin for Saturday's Monster Jam.
Turning the former Olympic stadium into a such a track requires 30 dump trucks, 100,000 square feet of plastic and 6,000 sheets of plywood to cover the field, according to organizers.
Below you can see a time-lapse transformation of how Monster Jam turns a stadium in Philadelphia into a jump track and return it back again.