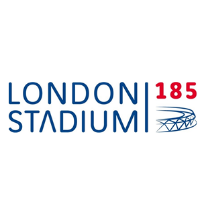 Operators London Stadium 185 have published their financial accounts for their first full year of operation today.The accounts covering the financial year up to 31st December 2016 show a turnover of the French subsidiary of Vinci of £13.3m for the year 2016.
They list their operating costs in managing the London Stadium as £8.4m leaving a gross profit of £4.9m.
They then list £4.7m of 'Administrative expenses' which are undefined leaving a 1% net profit of £189,000 for the Stadium operator.
The highest paid director who believed to CEO Linda Lennon received a package worth over £170,000 in salary, pension and benefits.
The operator also reveals publicly for the first time they are in dispute with Stadium owners E20 Stadium LLP.

Linda Lennon says in her statement "During this year we aim to reach resolution of all outstanding issues with the grantor (E20 Stadium. A final agreement with regards to any disputes is in progress"
The dispute is thought to relate to the moving of the seats each summer which E20 Stadium are legally responsible for.
While the stadium operator has made a profit in the previous financial year, the stadium owners E20 Stadium jointly owned by LLDC and Newham Council continue to make massive losses at the expense of the taxpayer.
The full financial accounts can be found at https://beta.companieshouse.gov.uk/company/09359341/filing-history