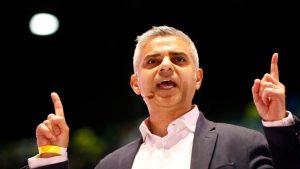 The long-awaited report into the finances of London Stadium will be delivered to London Mayor Sadiq Khan by the end of this month and will be published in December, his office  has confirmed.
A spokesperson for the Mayor of London told Claret and Hugh:  "The Moore Stephens review is investigating decisions made about the construction of the stadium and what contractual commitments were made for the stadium's conversion and operation – all of which has involved Moore Stephens speaking to a number of decision-makers that are no longer with the relevant organisations, which in some cases no longer exist, and that has taken some time. It is expected that Moore Stephens will provide their report to the Mayor by the end of November and we fully intend to publish their findings before the end of the year."  
It is understood that the long overdue report will blame the 'onerous'  99-year agreement the public body entered into with West Ham when the report is published.
Moore Stephens were paid £140,000 to produce the independent report on the narrative explanation of the history of the London Stadium, understand key decision points and investigate the ongoing financial viability of the stadium.
The report is claimed to be over 200 pages long but pinpoints the two tender processes and agreements with West Ham as the significant reasons why the London Stadium is not financially viable.
Sources close to West Ham say no-one from Moore Stephens contacted them during the investigation despite making themselves fully available.