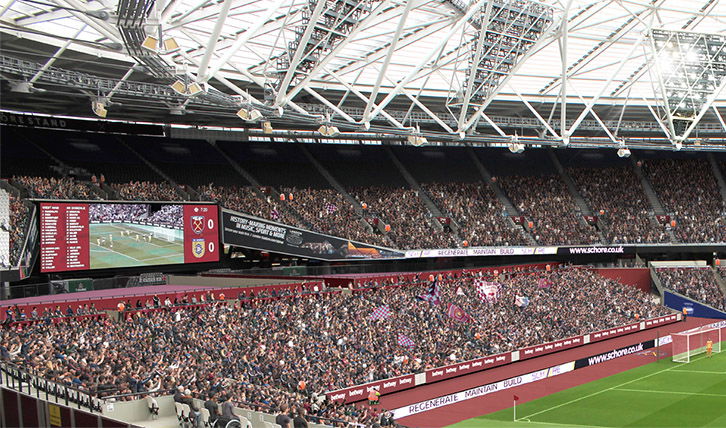 London Stadium owners  E20 (part of the London Legacy Development Corporation) are reviewing tenders to replace the lower West stand.
The five-year tender was advertised in July for return at the end of August with an award announcement expected by the end of the year.
The tender notice says E20 Stadium LLP (the Contracting Authority) wishes to procure a Contractor to design, supply, operate and maintain modular seating with the Stadium at the Queen Elizabeth Olympic Park for a period of up to 7 years. This includes the requirement to transition West Stand seating between 'athletics', 'concert' and 'football pitch' modes, including the potential for further bespoke seating arrangement transitions as required.
The value is estimated at £14m and is estimated to be similar to similar contracts which replaced and squared off the north and south stand behind the goals.
The West Stand designs are expected to be squared off with the potential of rail standing/safe standing incorporated as well as saving the stadium owners money in annual moving costs.
Arena Events Group won an £11.5m contract with E20 Stadium LLP last year to develop and install the new seating systems in the north and south of the stadium so it would be surprising if they are not favourites again to land this new contract.