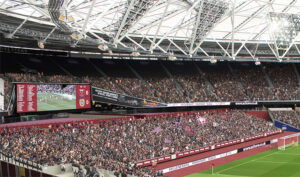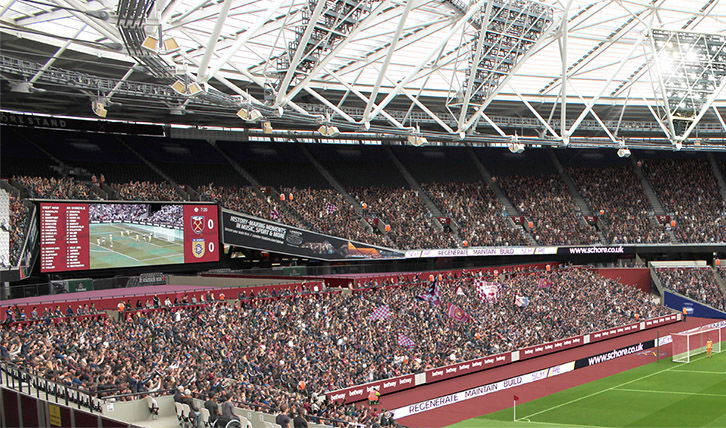 West Ham Vice-Chairman Karren Brady has confirmed that two lower stands for the London Stadium have now been built and are just waiting for installation this summer if time permits.
Speaking on Twitter over the weekend the Baroness said "Two stands bringing supporters closer to the pitch, squaring off the curves behind the goals have already been made & are ready to install,  was planning to be done this summer, just have to wait until games recommence to ensure there is enough time between seasons to do it"
Arena Events Group won the £11.5m contract with E20 Stadium LLP, owners of London Stadium, to develop new seating systems in the north and south of the stadium last year.

The contract will deliver two new lower tier stands bringing 6,000 fans up to four meters closer to the pitch than the current system allows. The system will also allow for faster seat moves between events to help reduce costs in the UK's largest multi-use stadium. Initial designs were presented to the Club's Official Supporters' Board in February 2019.

Government restrictions prevent thee installation during thee football hiatus but should there not be enough time between seasons, the stands will be installed when the next natural break in football allows.