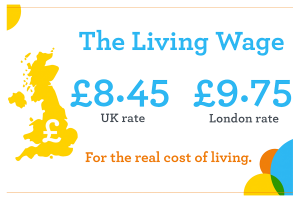 London Stadium stewards are now paid the London Living Wage minimum of £9.75 per hour.
An advert by Steward security OCS confirms that stadium owners have delivered on a pledge to give the stewards a pay rise.
The advert says "The London Stadium in Stratford is currently recruiting Stewards to be a part of their Stadium Events Team. This venue hosts various events such as football, summer athletics and more! With so many upcoming events, it will be an exciting and fast-paced environment.
As a Steward you'll be responsible providing outstanding service to customers and visitors at this prestigious venue.
As part of this service you will:
Welcome visitors in a polite and enthusiastic manner
Respond to a range of queries and complaints
Check tickets and passes
Assist with crowd management
Follow health, safety and emergency procedures
To succeed in this role you will need the following:
Experience in a customer facing role with the ability to deal with challenging situations
High personal presentation standards
Excellent communication skills, including fluent, spoken English
A pro-active and positive attitude
Willingness and ability to work early morning, late evenings and weekends
It is also a requirement for you to have, or be willing to acquire, a Level 2 (Award, NVQ or equivalent) qualification in Spectator Safety.
We look forward to receiving your application. OCS (Group) UK, LTD