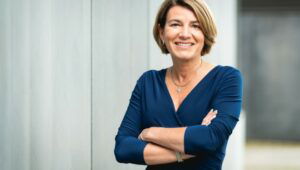 London Stadium owners LLDC have appointed a new Chief Commerical Officer to sell the stadium naming rights and drive commercial revenue and sponsorship at the former Olympic stadium.
Joanna Adams has spent ten years at England Netball but will take up a new role at the LLDC in November.
Joanna first joined England Netball as the Commercial Director, later taking on the position of CEO for four and a half years, in which time she has been responsible for the strategic plan of the sport across the country and has seen record growth in the company's participation programmes, sponsorship deals and ticket revenue.
Joanna was a part of the team that was pivotal that signed a big sponsorship deal with Vitality and secured the rights to host the Vitality Netball World Cup 2019 in Liverpool. Under her guidance netball has proudly become the fastest growing female team sport in the country.