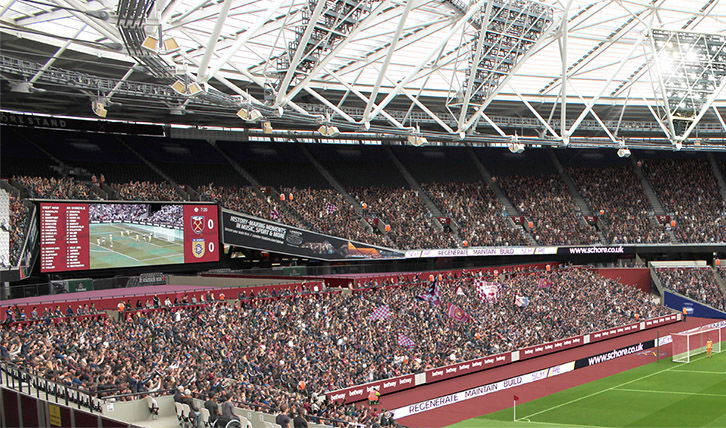 London Stadium owners London Legacy Development Corporation (LLDC) are reviewing tender submissions submitted to them before an August deadline to transform the North and South lower stands of the former Olympic Stadium.
The tender notice was published in June this year on the Delta ESourcing website which reveals E20 stadium LLP wanted to tender for a contract to build and move the new lower stands for seven years.  It gives an estimated contract value of £11.5 million.
Expressions of interest were invited back in January but a tender process begun in late June this year.
Companies wishing to tender for the contract had a deadline of midday on 26th August 2019 to submit their proposals with costings.
In February this year West Ham and LLDC jointly announced plans to bring the north and south stands closer to the pitch while squaring them off. The contract fully funded by the LLDC is expected to save them money in annual seat move costs.
The tender dates suggest that the contract could be awarded soon with the new stands built and installed by the summer for launch in the 2020/2021 season