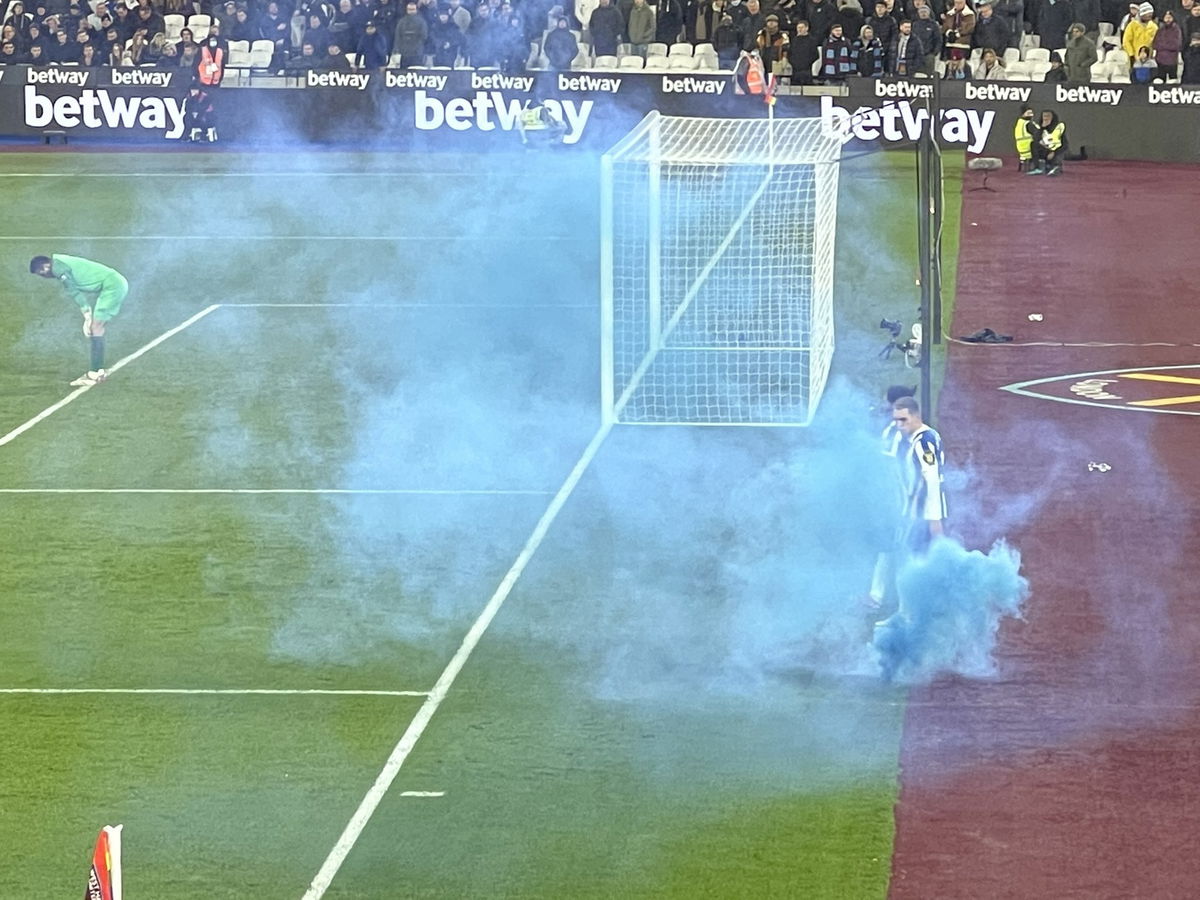 Last night's game  at the London Stadium was not without its troubles with arrests, homophobic chanting, a smoke bomb thrown on the pitch and missiles thrown also after Brighton's goal.
Despite the Brighton game being  designated a Rainbow Laces promotion campaign game, West Ham fans close to away supporters continued to sing homophobic chants against the Seagulls fans.
The game featured a Rainbow Laces ball plinth, handshake board, substitutes' board and corner flags, as well as the LED perimeter boards at the stadium highlighting the campaign. There was a rainbow armband for our captain, rainbow laces in the players' boots and pin badges on David Moyes and his coaching staffs' training jackets to let everyone show their support.
The pre-match light show had a Rainbow Laces theme, mascots Hammerhead and Supporter Liaison Officers (SLOs) worn a rainbow armband and rainbow lanyards respectively. The big screens and Official Programme also feature Rainbow Laces graphics and images, further illustrating our support for the campaign.
It was, therefore, disappointing that, after all that effort, uneducated fans decided to sign a chant that discriminates against the LGBT+ community.
The game also saw several arrests with one fans led away in handcuffs in front of away fans while Brighton fans threw a smoke bomb on the pitch after they equalised and a West Ham fan disappointedly threw a missile in the opposite direction.
Met Police officer Andy Sheldon confirmed there were three arrests on Wednesday night at the London Stadium (1x wanted by Kent police and 2 x homophobic public order offences)