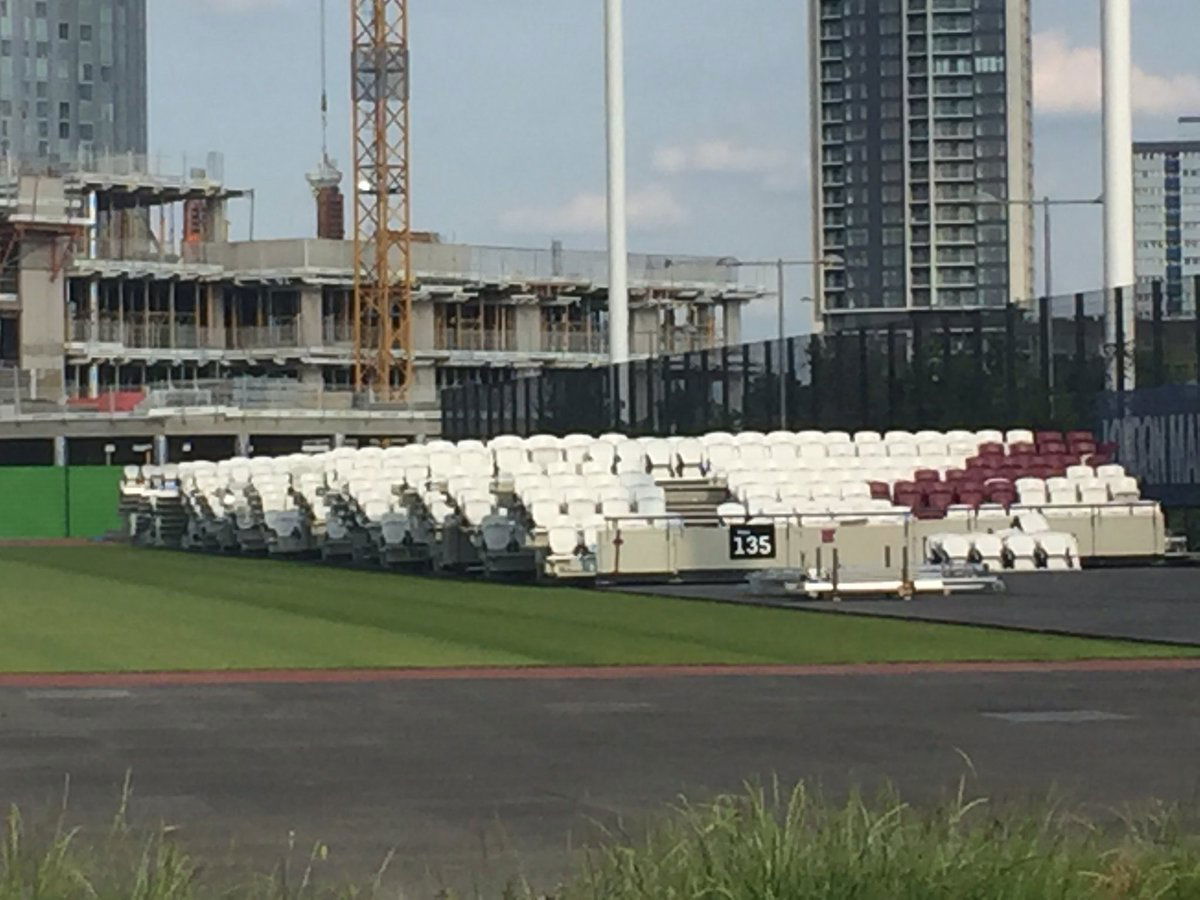 One of the reasons that West Ham's new signing Zabaleta was photographed on the London Eye instead of the London Stadium is the stadium currently resembles a building site again.  The stadium car park and a section of land outside of Pudding Mill Lane DLR station are full of sections of seats as the stadium is transformed into a music venue ready for June to host concerts for Depeche Mode, Guns N Roses and Robbie Williams.
The first seven rows of seats have been removed from the East Stand while the West, South and North stands have all been pushed back to Athletics mode to reveal the running track as the green pitch surround material is removed.
After the first concert of Depeche Mode on 3rd June operators will install the new LED screens across the whole middle tier where many West Ham flags currently hang. That work will commence on 5th June.
Following the final music concert of Robbie Williams on 23rd June work will then begin to remove all West Ham logos, signs and branding from the stadium including any sponsors to enable a clean stadium for the world Athletics Championships in August.
The stadium operators and owners are legally obliged to return the whole stadium back into football mode and return all West Ham sign, logos and branding before the beginning of September to enable the football season to begin for the Hammers.