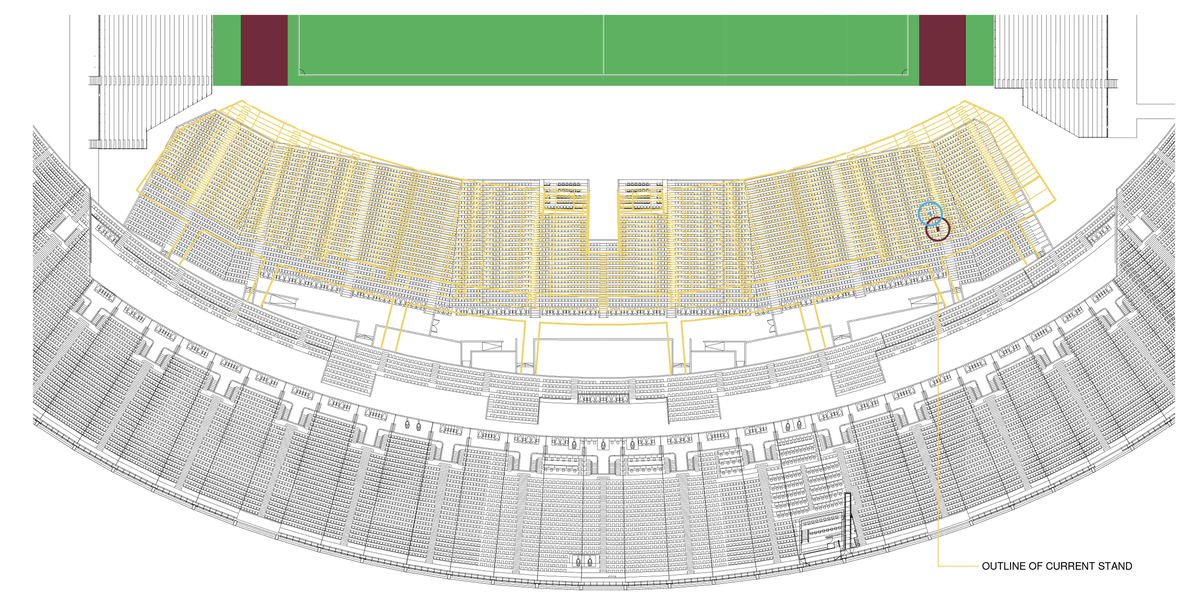 By Sean Whetstone
The re-configuration of the west stand is entering its final stage as work in the London Stadium begins towards the end of June.
The £14.5m tender for the provision and operating of the West stand seating was awarded at the end of August last year.
The new West Ham stand will incorporate 1,800 extra seats made possible with the capacity increase going up from 60,000 to 62,500.
West stand season ticket holders have been provided with a dedicated portal to see a CGI view of their new relocated seat but there is also an outline of the new seat against the existing stand marked in yellow above.
the stand will be slightly straightened out but not the extent of the north and south lower stands behind the goals.
The number of supporters moving closer to the pitch is severely limited to those on either side of the dugout and number around 22 seats.
It is also true to say that many more supporters will be moving further away from the pitch, particularly at the corners close to the corner flags.
The gaps between the middle tier and the lower tier will reduce in the corners of the new stand but not in the centre of the lower west stand.
Supporters can visit the West stand portal at https://www.weststand.whufc.com/