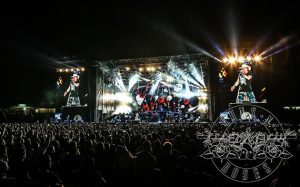 With the final ball kicked in the Premier League season for the Hammers at home this season the task removing West Ham branding will be carried out over the summer in time for the 2017 IAAF Word Athletics Championships.
The stadium will first be transformed into a music venue to host Depeche Mode on Saturday 3rd June as part of their global spirit tour followed by the Not in this lifetime tour by Guns and Roses on Saturday 16th and Sunday 17th June. Robbie Williams completes the music concert month at the London Stadium with his London leg of the Heavy Entertainment Show tour on 23 June.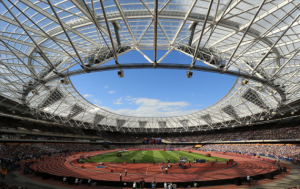 The stadium will then spend several weeks being transformed for Athletics
On Sunday 2nd July sees the return of the Great Newham run followed by the Anniversary games the following week on Sunday 9th July.
The World ParaAthletics Championships will be hosted between  Friday 14th July and Sunday 23rd July followed by the IAAF Word Athletics Championships Friday 4th August and Sunday 13th August.
Both events require a clean stadium which requires the branding and advertising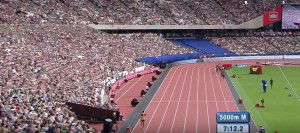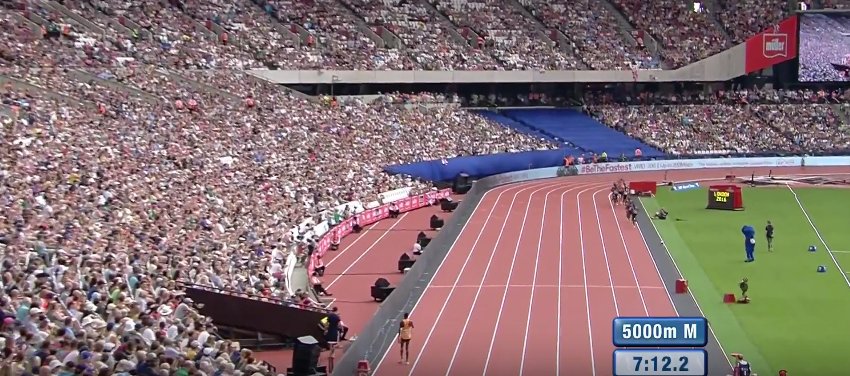 completely removed from the London Stadium. Whether this includes covering up the words West Ham on seats and the Illuminated West Ham United signs remains to be seen.
West Ham's 99 year concessionaire agreement defines a Clean Stadium as:
Clean Stadium means the requirement that no part, property, fixture, fitting or equipment situated in the Stadium and no person working on the Island shall display. carry or incorporate any form of advertising. promotional material, branding, trade marks, logos. unofficial marks or features of any Commercial Partners or other third parties to the extent necessary for the Grantor to comply with any Staging Agreements or other arrangements applicable to the 2017  IAAF World Championships or the 2017 IPC Athletics World Championships, the Major Sporting Event, Major Championship Event in question:
Following the closure of the World Athletics Championship on Sunday 13th August, stadium operators have two weeks to convert the Stadium back to football mode and re-instate all the West Ham branding. The Hammers have special dispensation from the  Premier League to play their first three games away from home next Season as the stadium will not be ready until the beginning of September.