By Simon Leyland
Despite adding Danny Ings to our squad it appears that we were also keen on FC Lorient`s Terem Moffi, who has 12 goals from 19 Ligue 1 games this season.
If you remember last month, there were reports from France that we had agreed a deal with FC Lorient for him. The ingrate then snubbed us and ended up joining OGC Nice on a loan deal with an obligation to buy set at €30m.
There is a most peculiar interview from L'Equipe about Lorient president Loïc Fery quite bizarre reasons why Nice were successful in overcoming West Ham and Marseille in securing Moffi's signature.
 I know there is a language barrier but what follows seems to be a very bad trigonometry lesson.
"We had accepted an offer from Marseille and another from West Ham, which were within our parameters. When you close the door, you have to know when to stop," Fery said.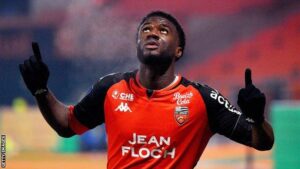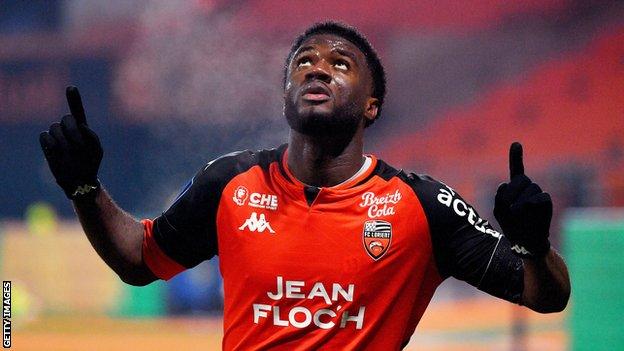 "This time, Nice continued to solicit our player, even if there was no agreement. He was very unsettled. When you say the exit conditions are "X" and the first offer is a third of "X", it is a destabilising factor."
"You say no once, twice… At Nice, they are learning in their structure and parameters and I think they will have to operate differently because if they have the ambition they display, they cannot destabilise all the clubs. This was the case in Lens, this is the case in West Ham, this is the case in Lorient. There was a lack of consideration, it's a shame, but it was explained."
Any clearer? I thought not.