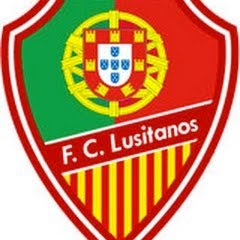 O The club was founded in 1999
O they  played for the first time in the Campionat de Lliga in 2000–2001, after winning the Second Division championship.
O The squad is part time and made up mainly of Poruguese players –
O In 2001–2002 they won its first title, the Copa Constitucioafter winning 2–0 in the final against Inter Cub d'Escaldes.
O The club played its first t European matches in the 2010-11 Uefa Europa League where they were eliminated 11-0 on aggregate by Macedonian club Rabotnicki.
O They did marginally better the following season when beaten only 6-1 by  Croatian outfit Varazdin  6-1 on aggregate.
O Since their promotion to the top division they have not been relegated, and won their first title in 2012.
O They thus qualified for the 2013 Champions League  but were knocked out 9-1 on aggregate in the first qualifying round by Maltese champions Valletta.
O They won their second league title in 213 qualifying for the 2013-14 Champions League where they were drawn to play EB/Streymur of the Faroe Islands. In the first leg they drew 2–2 despite winning 2–0 and missing a penalty to go 3–0, in the second leg they lost 5–1, losing 7–3 on aggregate