West Ham have extended the deadline for season ticket holders to buy tickets for the Lyon game until 4pm today (Wednesday).
The sale of tickets for the game has become the fastest in our history with the club reporting that around 50,000 have been purchased so far
Tickets are now on sale to Claret Members, while any Season Ticket Holders who have yet to purchase are encouraged to do so now, with the possibility that they may be able to still secure their own seat ahead of the General Sale period, which commences at 4pm.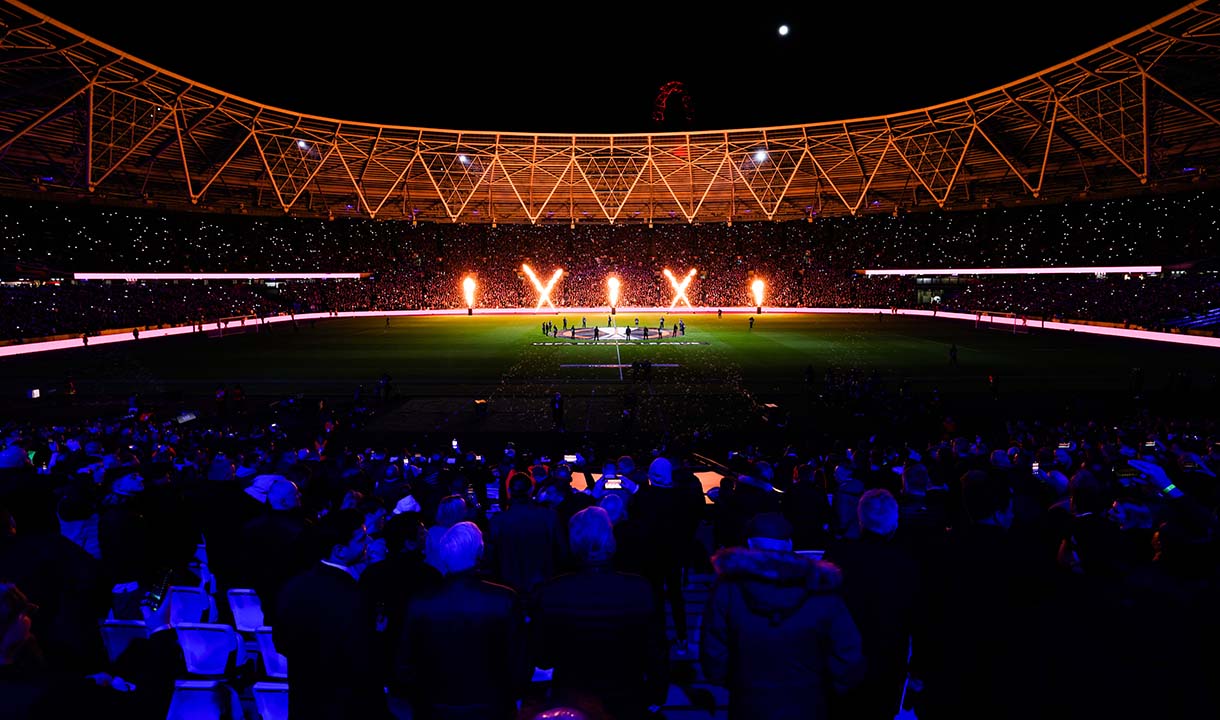 Image via www.whufc.com
Manager David Moyes – talking to the official site – said:  "We had a fantastic night at London Stadium last week. We played in great fashion and deserved our victory against Sevilla, it was a really good night and one we really enjoyed. The performance of West Ham, how the club reacted to a big night in Europe for the first night in a long time, and how good the atmosphere in the stadium was.
"When I came in I said the biggest thing about West Ham was the potential and, I thought, untapped in many ways. Who would have said two years ago we would have 60,000 here to get West Ham to the quarter-finals of the Europa League? And I see a great chance for things to improve even further.
"I think if you're going to play us, you know you're in for a game. We always want to challenge the best teams. At the moment the place is jumping. I'm seeing West Ham supporters everywhere I go and we are really looking forward to another great night at London Stadium."
Purchase online at eticketing.co.uk/whufc or click here for full pricing details and sales dates.
ClaretandHugh says: Whichever way you look at it the season has been an extraordinary success and who is to say we are not on our way to a massive Euro victory. It comes as no surprise that tickets for this game against the French outfit have sold so quickly and after the Sevilla victory there is no reason to believe we can't go from here against Lyon. One thing is for certain. It is going to be another amazing London Stadium night on April 7.