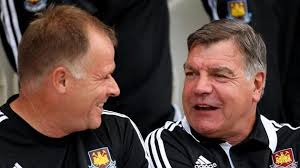 West Ham coach Neil McDonald seems certain the Irons' new attacking game is coming together and that the squad are working hard on it ahead of the Tottenham game.
Looking back at the Sampdoria game he said: "We played with a three at the back and five in midfield, then we went to 4-3-3 with the personnel in the second half.
"Two formations which we've worked on in training and two formations which I think has worked.
He told the official site: "We were very fluid in the first half, found the spare man in the hole between the lines and got at them.
"We got the ball wide and in the box – I think the ball into the box could be a little better.
"We passed it, everybody wanted the ball, which was great and we created a tempo which was the best we've had in pre-season."