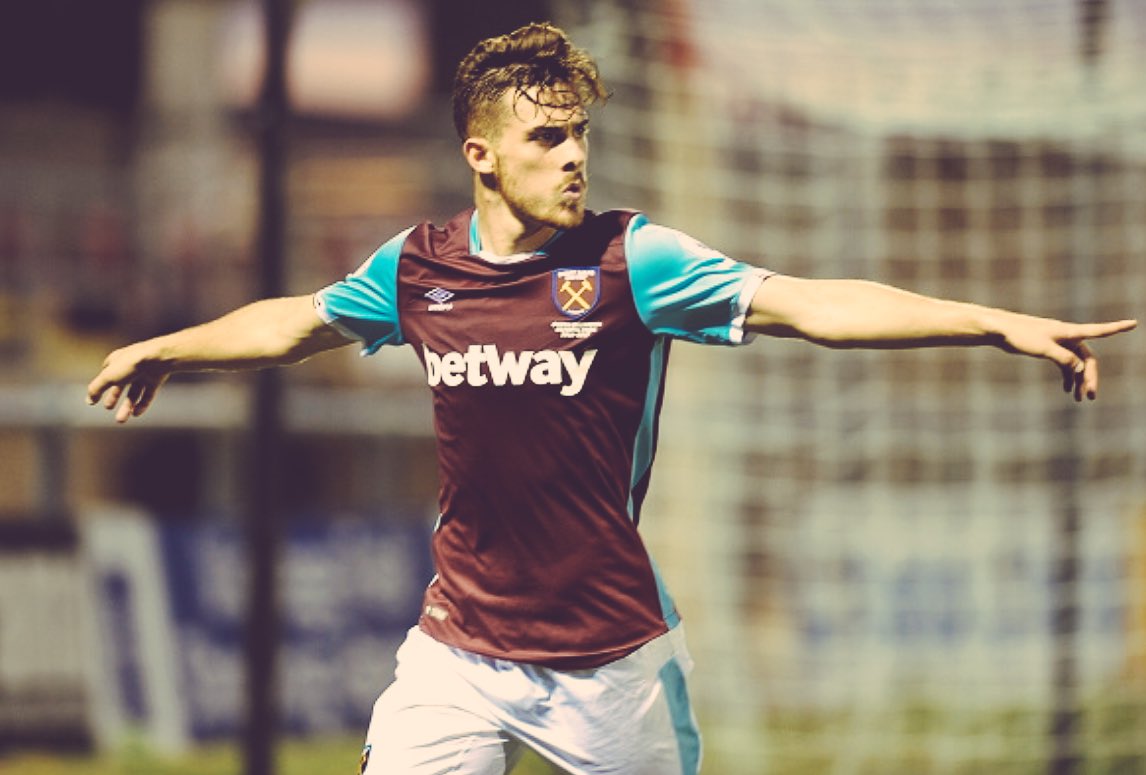 West Ham Development team scored a magnificent victory at Bristol Rovers last night to ensure they take their place in the knockout rounds of the Checkatrade competition.
Two goals from Tony Martinez and another from Martin Samuelsen saw the lads come from a goal down to win 25 seconds – magnificent.
And afterwards delighted Academy boss Terry Westley said: "The manner in which we won is extremely satisfying.
"We've had a hard October, playing Manchester United, Chelsea away, then Manchester City at the weekend and now to finish it off against a League One side, who had a very strong team out today, we took it to them.
"After a disastrous start, it just shows the character of this group led by a tremendous captain in Declan Rice and beside him Josh Pask, as centre-halves they really got to grips with what Bristol Rovers threw at us.
"It was hard at times, having to keep heading balls and clearing it out but when we got it down, we passed them off the pitch. 3-1 could have easily been more than that."
Of Martinez he said: "His second goal was sublime. The way he got in between people and he saw the keeper and instantly knew he had to take it in one touch, it was a magnificent finish."
"Sometimes you have 'it's a Martinez show' or 'it's a Holland show', tonight was a really good team performance by everybody."
"The challenge for tonight was: 'you want to go and show you can play in League One or the Championship so you've got to show you're as good if not better than these players' and we'll get back on the bus knowing that a lot of our players can play at this level."
It means that overall the squad has" ten points from October and Wesley said; Without a doubt [we'd have taken ten points].d.
"That's what this group needs, those type of challenges against the very best players. Saturday, we had four under-18s in the starting line-up, today we had three in Ben Johnson, Conor Coventry and Domingos Quina so we're young, we're a very young team in this league and we outplayed them tonight."